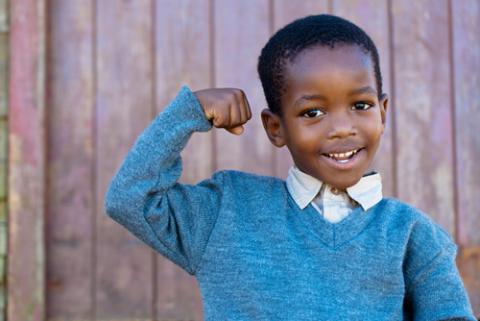 SEVERAL YEARS AGO, before Congress passed the Affordable Care Act, many people were clear on the need to get health care for our brothers and sisters and joined in the push to reform the delivery system for health care in this country. When it was enacted, we were thrilled that those who had such difficulty getting even the most basic care for themselves and their children would finally have some health security.
But the notorious website problems—including the crashes, the inability to access it, the insurance programs that have been canceled, and the smaller-than-expected number of people who have been enrolled—have frustrated, discouraged and sometimes challenged us. This has been complicated by political bombast and in some cases, sadly, vicious character assassinations.
As people of faith, it is important not to be swept up in these problems, but to relentlessly pursue access to health care for the 48 million people who do not have health insurance today. We also need to remember that the ACA is more than a website. Think of the millions of young adults who can now stay on their parents' insurance and the thousands of small businesses that have received tax credits for providing insurance to their employees.
The new rules that guarantee comprehensive insurance coverage, no barriers to preventive care, no pre-existing condition limits, and no lifetime limits on coverage have already made a huge difference in the lives of many families. The portion of the law that requires insurance companies to spend 80 to 85 percent of premium revenue on actual care rather than profits or dividends to shareholders will do much to make the cost of insurance more reasonable.
SEVERAL THINGS CONSPIRED over the past year to complicate the path toward effective health-care reform. First, in summer 2013, the Supreme Court ruled that the expansion of Medicaid by states was optional. Many states just said no, even though the federal government would pay 100 percent of the cost.
Second, the act was written with the assumption that most people would have access to state exchanges, with federal exchanges as a back-up for only a small number. Yet many states refused to sponsor an exchange, even though the federal government was funding them. As a result, the Department of Health and Human Services was required to set up a federal exchange for many states, which required the building of a much more complex and interactive web program. Then on Oct. 1, the day the health- care website was launched, more than 40,000 HHS staffers were furloughed because of the government shutdown.
In the midst of these and other frustrating problems, it's essential that we remember that health care for all is grounded in the gospel. Respect for life demands that we care for it. Giving up on this important effort cannot even be considered.
Fortunately, there is also good news, and it is increasing each day. The Healthcare.gov website continues to improve. Millions have received Medicaid coverage, and more than 1 million have received insurance through the federal exchanges.
Each of us has wonderful individual stories to share. We must now continue to work to make more and more of these stories come true.
We cannot let political rhetoric drown out these success stories or block families from receiving coverage. We must continue to push for Medicaid expansion in all 50 states and work to eliminate obstacles to enrollment.
Obstructing the effort to get health insurance and causing people to be without it because of our actions is a dangerous activity on many levels—we can't forget Jesus' words that "whatever you do to the least of these, you do to me." This admonition helps us realize that our work for access to health care isn't optional or trivial. It's sacred.
Sister Carol Keehan, DC, is president and CEO of the Catholic Health Association of the United States and a member of Sojourners' board.
Image: Confidence that can only grow out of a strong heart, Nolte Lourens / Shutterstock.com