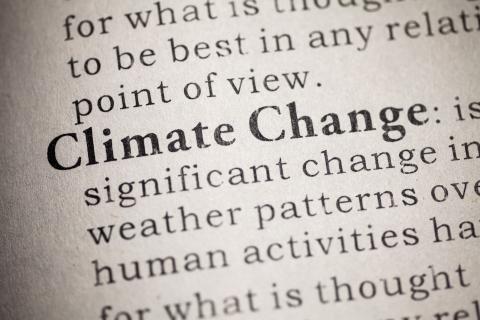 BAN KI MOON has summoned the world's leaders to New York in September to talk about the climate—and in the process he's also summoned all of us who care about the planet's future. We'll be there in record numbers, for the largest demonstrations about global warming yet—and there will be, I think, an unavoidable edge of anger. Because calling these guys "leaders," at least on this issue, is by now a joke.
Take President Barack Obama, for instance. He ran for office promising, in almost biblical terms, that during his administration "the rise of the oceans would begin to slow." Installed in office, he summoned environmentalists to the White House where his staff informed them that he wouldn't be talking about climate change: "Green jobs" tested better in focus groups.
And President Obama was true to his word. He hardly ever talked about climate change: He summoned no political muscle to back attempts at a climate bill in the Senate, and he watched as the Copenhagen climate talks collapsed, the biggest foreign policy failure in many years. 
When Obama run for president in 2012, he made it through the whole campaign—during the hottest year in U.S. history—without even mentioning global warming. And while he delayed half of the Keystone pipeline, he "expedited" approval of the southern section, boasting that his administration had built enough new pipelines to wrap around the equator. He has modest decreases in carbon emissions to herald—and massive increases in oil and gas drilling. On his watch the United States will pass Russia and Saudi Arabia as a hydrocarbon source.
Much the same is true of China's premier and Russia's president and many other world leaders. They're not leading, they're failing.
So when they get to New York, they should be prepared to see people in the streets. People who won't be satisfied with another set of stirring words on climate—people, in fact, who will be sickened by those words if they don't come up with a concrete plan to keep 80 percent of our reserves of coal, oil, and gas in the ground. If they don't come up with a promise to stop exploring for new hydrocarbons. If they don't come up with a commitment to price carbon, something that every economist—left, right, and center—has demanded for decades. (A "carbon price" is an amount that carbon emitters would be mandated to pay for each ton of carbon dioxide released into the atmosphere, forcing emitters to pay at least part of the real cost of CO2 emissions.)
Like Obama, every other leader has political pressure to act. The hydrocarbon lobby is strong. That's why movements need to be stronger. We need to show that the zeitgeist is changing, and that there's a steep price to pay for fooling us. (Mother Nature is never fooled.)
The year that begins in New York this fall and ends in late 2015 with offical climate talks in Paris—the new Copenhagen—may be the last real chance we get. Not to stop global warming—it's way too late for that. But to limit the damage. And to show that homo sapiens deserve that exalted name.
Bill McKibben is the Schumann Distinguished Scholar at Middlebury College in Vermont and founder of 350.org.
Image: Dictionary definition of climate change, Feng Yu / Shutterstock.com