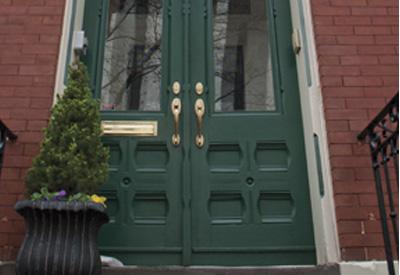 "Jesus Christ transcends all religions! Judaism – Islam – Buddhism – Hinduism… He is greater than all these – including Christianity. Religions are the inventions of men. They may begin with a great leader in mind – Moses, Jesus, Mohammed, Buddha… But human tradition soon reduces the original to a mere set of ethical standards and a dead letter of the law which no one can follow. The original sin was not murder, adultery or any other action we call sin. The original sin was, and still is, the human choice to be one's own god – to control one's own life – to be in charge – to be religious. Rising out of this choice evolved religion: mankind's attempt to please God. Jesus transcends religion because he is the incarnation of all that is true, good, loving, gentle, tender, thoughtful, caring, courteous, and selfless. Jesus does not want you to become a Christian. He wants you to become a new creation! There is a great difference between the two." [i] --Richard Halverson, former Senate Chaplain and Family member
WHEN LAST SEPTEMBER'S issue of Harper's landed on my coffee table, I hardly expected to find my past within its glossy pages -- least of all in an article about Uganda's persecution of homosexuals. But right there, in Jeff Sharlet's "Straight Man's Burden," was an indictment of the organization that had shaped my college years.
The article transported me to the beginning of my involvement with the Family, also called the Fellowship and sometimes the Christian Mafia (pejoratively by outsiders, playfully by insiders). This loose global network, based out of Washington, D.C., has no organizational structure, no formal leadership, and no mission statement. Its collective purpose is to "live by the principles of Jesus": servant leadership, reconciliation, commitment to a small group of brothers (or sisters), and obedience to God and authority.
I came to the Family the way everyone else does. I was chosen. Someone on the inside -- a former neighbor -- recommended me, and I was offered a summer internship on Capitol Hill.
On June 14, 2002, six weeks after finishing my freshman year of college, I arrived at the Cedars, the Family's colonial mansion in Arlington, Virginia. The structure -- columned, gleaming white, crowned with a slate roof and three chimneys, flanked by magnolias, maples, and a carriage house -- had the same simple elegance I imagined it did in the eighteenth century but not a crack or weathered wall to mark its age. Out back, the manicured lawn sloped toward a swimming pool, which would have overlooked the Potomac River were it not for the dense forest that encircled the seven-acre estate.
One of the "hosts" at the Cedars -- a regal woman in her sixties -- explained that the property serves as a retreat, a quiet and hidden sanctuary for statesmen and their families, dignitaries, and even the occasional celebrity. She told us Michael Jackson and his children had stayed there when he came to perform at a 9/11 memorial concert. Unable to sleep because he was terrified of being watched through the fire detector, he had woken her and her husband in the middle of the night. They invited him in to their private quarters, and he sat on the end of their bed as they soothed him with talk of Jesus' love and then prayed for him. His daughter's pink, woolen peacoat, which he'd forgotten upon his departure, was still hanging in one of the closets with the tags attached.
That afternoon, I got my first taste of Family theology. A former congressman spoke to the small group that had gathered for lunch, which included me, a friend from church who had come to serve on the Cedars' all-female, all-volunteer maid staff, and our mothers, who had driven us to D.C. from Florida.
"Christ is our cause, not Christianity," he said, explaining that religious institutions were just as fallible as the people who ran them. He recounted his travels in the Middle East, where he talked to political leaders there about the person of Jesus with the hope of healing political hatred and creating unity. Serving and knowing Jesus is what counts with God, he told us, and that doesn't involve the sacrifice of culture or even religion.
"Revolutionary," I wrote in my journal. "His message changed me."
I wasn't lying. Raised in an Episcopal church attended by a country club crowd, I jumped ship at age sixteen, opting out of a liturgy I considered stuffy and lifeless. I'd been scared into fundamentalism at a Fellowship of Christian Athletes Camp, where I'd watched a video depicting a post-rapture scenario in which tormented teenagers groaned, "Why didn't my friends tell me about Jesus? If only I had known!"
I ended up in a charismatic community church, where I gyrated for Jesus to rock music every Sunday, wept frequently for my general sinfulness, and tried my best to "win the souls" of my non-Christian friends. I felt a desperate fear for the star of my high school's cross country team -- a friendly girl with honey colored hair and a perpetual tan, a girl with whom every boy I knew fell in love at one point or another. Once she admitted her agnosticism to me, I prayed for her constantly, talked to her about salvation through Jesus Christ every chance I got, and even convinced her to attend FCA events on occasion.
When I went away to college at the University of North Carolina at Chapel Hill, I got my charismatic fix at a megachurch in Durham and my evangelism fix by doling out doughnuts and leading a sorority Bible study for Campus Crusade for Christ. I nearly passed up the internship in D.C. in order to hand out Gospel tracks to the suntanned sinners on Myrtle Beach with one of Crusade's Summer Projects, but my mother convinced me the internship would look better on my résumé.
Listening to this cultured, seasoned, powerful man, I felt immediately relieved of a great weight. For the first time in years, I was free from the burden of converting and evangelizing every heathen I encountered.
It was a message that I would hear over and over again that summer and in the coming years. Members of the Family would cite Matthew 15:16-17, in which the apostle Peter identifies Jesus as "the Christ, the Son of the living God" and Jesus replies "this was not revealed to you by man, but by my father in heaven." Only God can reveal the identity of Christ to the heart of a man, I was told. As for the Great Commission (Jesus' command to "go and make disciples of all nations"), the "go" is really better translated as "while going" or "while you go" than "go out"; in essence, evangelism should be the effortless byproduct of walking with Jesus, not a strained attempt to proselytize unbelievers.
Leaving the Cedars that day was an experience akin to watching color TV for the first time. My world, so long divided into saved and unsaved, shimmered with a kaleidoscopic multitude of people with distinct cultures, traditions, and beliefs. All I had to do was love them, and God would do the rest.
"We cannot revive faith by argument, but we might catch the imagination of puzzled men and women by an exhibition of a fellowship so intensely alive that every thoughtful person would be forced to respect it. If there should emerge in our day such a fellowship, wholly without artificiality and free from the dead hand of the past, it would be an exciting event of momentous importance. A society of genuine loving friends, set free from the self-seeking struggle for personal prestige and from all unreality, would be something unutterably priceless and powerful. A wise person would travel any distance to join it." [ii] --Elton Trueblood, Senior Advisor to President Eisenhower and Family member
THE FOLLOWING SIX weeks had an analeptic quality, marked by a near constant flow of adrenaline that made my heart race and hands tremble, that made eating an afterthought and sleeping an affliction. I wasn't drinking a pot of coffee a day, and I certainly wasn't popping pills, but I had the physiological symptoms of an enthusiastic user of stimulants.
My exhilaration stemmed in part from my environment. I lived at the Cornerstone Intern House, a University of Maryland sorority house that the Family had rented for the summer. Young men and women who had scored highly competitive internships in government offices, political party headquarters, and think tanks populated its halls. In the mornings, we'd collectively walk to the College Park metro station -- women with their high heels in hand and men with their suit jackets folded over their arms. Most of us rode all the way to Union Station. We would emerge with the pillared dome of the Capitol in view and cross the grassy expanse of the Plaza before dispersing among the bone white, neoclassical offices off Delaware Avenue.
People walk differently on Capitol Hill than in any other place I've been. They walk briskly, with long strides, swinging leather briefcases or clutching designer purses. Many have travel mugs or to-go cups of coffee in hand, which they balance precariously as they talk on cell phones, shouting commands, whispering strategy, or lamenting some confluence of events that has caused them to be late. They wear serious expressions that complement their business attire. They don't make eye contact. Everyone on the Hill, excluding the beggars and tourists, walks with purpose, with a certain degree of self importance, as if the whole experiment of American democracy depends on getting from point A to point B. I quickly mastered that walk.
My days differed in several important ways from most of the interns who had secured summer employment on Capitol Hill. The Family had chosen me for its summer fellowship program along with three others -- a freckled Kansan whose boyfriend supervised the Cornerstone Intern House; a petite blond who'd just graduated from Baylor University, where she'd been active in student government; and the only male among us, a tall, handsome, dreadlocked African American whom a senator's wife had hand-picked for the internship at a Florida Student Leadership Forum.
Our weeks took on the following pattern: We dedicated Mondays to service, Thursdays to leadership training, and the remaining weekdays to interning in the congressional offices of either Sen. Bill Nelson (in my case) or Sen. John Edwards.
Service days started early. We'd navigate through rush hour traffic to C-Street, a four-story townhouse on Capitol Hill, where a bi-partisan group of eight congressmen lived in community, seeking to model the unity they believed Jesus could bring to the country's most divided city.
A big-boned matriarch named Gail and her husband presided over the house. Gail loved her Catholic faith, gospel music, and the heartwarming stories her friends sent her over email. She also loved a clean house, and I can still hear her chirp, "No, no, no. This will not do. Deep clean, children. Does this look deeply clean to you?"
At C-Street, we were charged with scrubbing toilets, stripping beds, folding hospital corners on freshly cleaned sheets, polishing the brass knobs on either side of the entryway, cleaning air vents, vacuuming carpets, and wiping and waxing the considerable number of wood surfaces in the house -- coffee tables, end tables, dinner tables, sideboards, shelves, and paneling that magnetically attracted dust. I will forever associate the lemony smell of Pledge furniture polish with C-Street.
During those weeks, I never questioned the Family's decision to use us as a free maid service. I thought it was fair payment for the access to Washington bigwigs we received on other days of the week. The secret thrill of entering the private domain of such powerful people -- of knowing which one of them littered the floor of his room with dirty clothes, which one made his bed assiduously, and which one left his room smelling of cologne -- also kept me uncritical.
At lunch time, we'd leave the gleaming surfaces and solvent-saturated air behind us and drive east on Pennsylvania Avenue to Anacostia, where bars caged windows, weeds sprung from cracked sidewalks, and youths lounged on corners, baggy jeans sagging. At the Southeast White House, a refurbished mansion some friends of the Family turned into a community center, we'd sweep the floors, work in the yard, or serve one of the community lunches, where high powered lobbyists and single moms on welfare dined at the same table.
Those afternoons sobered me of Capitol Hill's intoxicating effect, and that was what I appreciated about the Southeast Whitehouse. Not every window overlooks a placid and idyllic panorama. Not every child gets a first rate education or healthy dinners. Not every father can or wants to support his family. Not every young woman is on her way up in the world. I did not want to forget the privilege of my existence. The Southeast White House made sure I didn't.
Terry Cook, Assistant to the Senate Chaplain, facilitated our leadership training, which focused on principles like obedience to authority, conviction, and perseverance. We'd start the morning studying Biblical figures who embodied the principle du jour, and then we'd join a "leader" who would talk to us about living out that principle. Those leaders included Rep. Sue Myrick, R-N.C.; Project for a New American Century official, Thomas Donnelly; Jim Tewey, head of Bush's newly established Office of Faith-Based Initiatives; and Oliver North, who treated us to lunch on the roof of the NBC Studio and let us take a spin on Tom Brokaw's D.C. anchor chair. From there, we'd investigate the historical aspects of whatever principle we were studying, which led us to the Smithsonian Museum of American History, the Holocaust Memorial Museum, the Iwo Jima Memorial, and Arlington National Cemetery.
I loved working for Sen. Bill Nelson, D-Fla., despite my status as a registered Republican (a fact I concealed from my colleagues). During my first days in the office, I opened and sorted mail, but soon I advanced to writing letters of response and policy briefings and eventually led tours of the Capitol Building. In the wake of 9/11, the Capitol was closed to tourists, except those who privately arranged for tours through congressional offices. Despite the fact that my knowledge of the Capitol was limited to memories of a recent visit and a hasty Google search, I convinced my superiors to violate the "no intern tour guides" policy and turn over bunches of Florida tourists into my not-so-capable hands.
Those who were unlucky enough to have me as their guide followed me through the tunnels that led from the Hart Building to the Capitol. In the Rotunda, I'd turn their eyes to the frescoed frieze that girds the dome and point to a bearded face that appears in the burls of a tree.
"That, allegedly, is the secret revenge of the artist Brumidi, the original painter who got kicked off the job and was forbidden from signing his name," I'd tell them, which I've since discovered is incorrect. Brumidi died before finishing the frieze, and the face more likely belongs to Costaginni, who finished it. Neither was fired, so I have no idea how I came up with the story.
I'd instruct my tour groups to crouch on one side of National Statuary Hall, the original House of Representatives, whose acoustics notoriously carry whispers across the room. I'd cup my hands on the other side of the hall and say to the floor, "John Quincy Adams died in this room," which more often than not failed to reach their straining ears.
Nearly every tour, I'd get turned around in the subterranean Crypt and then drag my wards through a labyrinthine series of halls, assuring them our exit was just around the corner.
The friendships I developed with my three other fellows were potent and intense. Tim Coe and Marty Sherman, the two representatives of the Family that seemed to be responsible for us (though we didn't have to report to anyone and were never explicitly told who was in charge), encouraged us to commit to honesty and accountability with each other, to avoid putting up emotional walls, and to seek forgiveness and restoration if we happened to offend each other. We took their instructions seriously, confessing suicide attempts, sexual sin, and doubts in the existence of God. We prayed collectively that God would break us of willfulness and disobedience, and we comforted each other when we experienced break ups, got sick, or had a hard day at work. I had never and have since never experienced relationships that so quickly careened into the realm of intimacy.
Tim and Marty approved of our progress, and one night, they arranged for us to dine at C-Street. Beforehand, they met with us in a dimly lit upper room, and said, "The floor is open for questions -- about us, the program, anything."
I asked what the four of us had been wondering for weeks: "How did this whole 'Fellowship' thing get started? How does it work? And who's in charge?"
Tim said that he and his brother David had met Marty in college, and the three of them had noticed that Christian organizations and ministries weren't doing their job.
"If Christ was who he said he was," Marty interjected, "then Christians should have been having the most joy and the most fun."
The three of them decided to make a covenant, Tim explained, to pursue Jesus, follow the Bible, have fun, and stick together no matter what. They gave one another the authority to speak truth into each others' lives, and they committed to avoiding anything that would pull them apart or divide them. Today, their three families live on the same street, and they work together to reach politicians, world leaders, even professional athletes with the person of Jesus.
"It's not what you do with your life -- it's who you spend it with that matters," Marty said.
They encouraged us to replicate their model of covenant friendship and to shun the independence and self-sufficiency that society promotes.
I raised my hand, and asked, "What if, say, I commit to friendships with two girls, and then I marry a guy who has committed to two guys. What happens then?"
The men looked at each other, and the room was silent for a moment.
"Well," one of them said. "We brought our wives into our covenant. That's the Biblical model."
At the time, that notion struck me as romantic. I had never seen so many handsome, intelligent, upwardly mobile young men in my life (my university had a ration of one man to every three women).
There was the dark-haired intern in Senator Nelson's office, a Miamian of Cuban descent and a fellow underground Republican. We used to put on telenovelas to entertain our fellow interns.
"Lu-cy," he would croon, sounding like Desi Arnaz. "Why won't you marry me?"
"I can't." I would turn my head aside and hold my wrist to my forehead. "There's someone else."
He'd grab me by the waist and pull me onto his lap. "No, Lu-cy! Tell me it isn't true. Tell me I'm the only one for you."
Then there was the short and spindly cross country runner from Kansas, who lived the floor beneath me at Cornerstone Intern House. I returned his flirtations, but worried in my journal that "I might be doing this merely to be pursued."
A Georgia Tech graduate who was searching for a job on the Hill, and who, by the end of the summer, was hired as an aide in a Republican congressman's office through Family connections especially charmed me. He had the same good looks and self-effacing demeanor of Robert Sean Leonard's character in Dead Poets Society. He also was a Christian, and I triumphantly announced in my journal: "He plays GUITAR."
There was the red-headed Texan I met playing pool in Georgetown, the college crush who stopped by and spent a few nights at the Cornerstone Intern House, and, of course, all the residents of Ivanwald, a community of young men with high spiritual and economic aspirations who lived together, prayed together, and performed all of the yard work and maintenance at the Cedars. Although it was well known that the boys at Ivanwald had taken themselves off the dating market in order to focus on their relationships with God and each other, I made sure to attend the weekly Bible studies at their spacious residence in Arlington. I couldn't help but hope that I would captivate one of them, that at some unknown point in the future I might be chosen in the same providential way I'd been chosen to come to D.C.
I didn't have a boyfriend when I left that summer, but I did have promises from my fellow interns to stay in touch and an invitation to the National Student Leadership Forum on Faith and Values, the Family's fall conference for college students.
"An epochal opportunity is ours, to control the future of America by the simple strategy of controlling the character and ideals of [a] relatively small minority of [college-age] men and women. Hitler long ago perceived this strategy, and established his elaborate system of… leadership training. The democracies have been asleep." [iii] -- Abraham Vereide, founder the Family
WE CAME TOGETHER the night before the Forum officially started -- those of us with prior involvement in the Family. We were to serve as leaders among the students who attended the conference -- to push conversations to a deeper level, to bring up what living the principles of Jesus had done in our lives, to encourage respect for the adult facilitators of small groups.
I remember sitting among thirty or so young people on an oriental carpet in the Cedars' carriage house. The congressional aide -- the one who looked like Robert Sean Leonard — arrived mid-evening, sat next to me on the carpet and rubbed a circle in the small of my back with the palm of his hand. Someone was talking — I don't remember who. I don't remember because I was looking at a young man across the room. He had curly brown hair and gray eyes and was wearing a beige and brown sweater over frayed khakis and Chaco sandals. He had pulled his feet onto the fine upholstery of his chair — the way people make themselves comfortable at home in front of the TV — and though he looked positively out of place in this room full of Polos and dress shirts, he seemed perfectly content. I wondered where he came from, why I hadn't seen him before.
When Brandn introduced himself later that evening, he explained that he really wasn't supposed to be at the Cedars but that his ride to the conference — a young woman who had helped run Cornerstone Intern House the previous summer — brought him with her to the meeting. He and the woman had started Young Life Ministry at Bucknell University, though he had recently stepped down to seek out answers to some theological questions that had been plaguing him.
He was a few inches shorter than me, I noticed standing next to him, but he had a broad-shouldered, muscular build (I'd later find out he'd attended college on a wrestling scholarship), and he had a way of smiling — close lipped — that made me wonder if he was amused, embarrassed, or intrigued.
Our conversation continued for several days, between visits to the White House, C-Street, and congressional offices; speeches by Sen. John Ensign, Chief of Naval Operations Vern Clark, and former Rep. Tony Hall; a service project in Anacostia; and small group discussions.
"Are you afraid of dying?" Brandn was a relentless question asker. "Do you believe in the Holy Spirit? What do you think of this whole D.C. crowd, anyways? Do many guys ask you on dates?"
On the last night of the conference, Brandn made sure he was first out of the Capitol building. He waited by the door as the group of 175 students filed out of the House of Representatives. I scanned the crowd, looking for his face. We found each other and walked side by side beneath the moon blanched monuments — laughing, talking, never thinking for a moment that in three years' time, we'd be married.
I left the conference thinking I'd never see Brandn again, but three weeks and a flurry of emails later, he drove the eight hours from Pennsylvania to North Carolina. We climbed one of the massive oak trees in the quad and decided to give a long distance relationship a try.
A few days later, I received a call from Gail of C-Street. Apparently, the young congressional aid had come to her and confessed that he was crazy about me. I told Gail that I had met someone else at the leadership forum, and I wrote in my journal: "Ahh! I really have gotten past [him], but to hurt him would be terrible! He is such a wonderful guy, but he lacks the charisma and the fun-loving spirit that Brandn has. Brandn is so vibrant, and when I'm with him, I see the world in a different way."
I had chosen my course, a course that would ultimately lead me away from the Family, even though I would remain active in Family-sponsored events over the next three years. I served as student host at its 2003 Student Leadership Forum. I attended two National Prayer Breakfasts, where I nibbled fresh fruit and sausage with American politicians and dignitaries from around the world and listened to George Bush, among others, talk about the power of faith.
Inspired by the bipartisanship of the brothers at C-Street, I made several attempts to form the kind of community-oriented, faith-based groups I had seen modeled in D.C. I assembled a team of leaders from various campus ministries for a trip in which we would visit C-Street and complete a service project at the Southeast White House. I was convinced that if these organizations could work together, focusing on serving and loving Christians and non-Christians instead of competing for them, they would make a much more positive impact on campus. I was devastated when I had to cancel the trip due to the rampage of the D.C. sniper, who was still at large during our scheduled visit.
I later tried to get a group of Christian sorority sisters to commit to meeting once a week to share the intimate details of our lives and to pray for each other. It was sparsely attended and eventually came to an end when one of them explained that the meetings felt like a burden and weren't really doing much for them spiritually. I wrote in my journal: "It is truly a desire of my heart to have a few girl friends (or even one) that share openly, meet regularly, and are profoundly committed to each other. Am I doing something wrong?"
Some male friends of mine, who had also become involved with the Family, had better luck. A couple of them bought a house near campus and assembled a group of guys who were willing to live, eat, and pray together. I recently received an email from a friend working in UNC's University Archives about the "Park Place Boys," as the group came to be known:
Today at work I found correspondence from a lady from Bath, North Carolina whose Mom's home was badly damaged in a tornado in 2005 to the Chancellor (Moeser), listing some boys…who came to help clean up after the storm. They called themselves the "Park Place Boys"… Then there were letters from the Chancellor to each of the "Park Place Boys" thanking them for their service to the people of NC and how proud he was to have them as students.
My direct involvement with the Family ended when I graduated in 2005, though I made sure my younger sister had the opportunity to attend a Leadership Forum and a Prayer Breakfast. For a time, I wondered if my new husband and I might be asked to serve as adult facilitators at one of those events, but my life was soon consumed by teaching high school English and his by earning a masters in divinity at Wake Forest University. We wouldn't have had the time or the money to attend one of those events even if we had been asked.
The truth is we were no longer Family material. Living near the poverty line in an 80-year-old log cabin infested by cockroaches and camel crickets, we'd cram friends into our "hobbit hole" and converse about liberation theology, racial reconciliation, and what to do with the Bible's patriarchy-promoting pronoun use. At night, we'd stare at the seven-foot-tall ceilings and dream of the day when we'd own our own land—30 or 40 acres, maybe, on which we could grow our own food. Brandn would teach ethics at a nearby university. I'd write and paint in a barn-turned-studio. Every evening we'd walk in the woods, then sip tea in front of a woodstove. Our vision—high on idealism, short on ambition, money, influence, and social conservatism—was not a vision for which the Family had use.
"The loss of great religious monopolies in the West and the deregulation of religion does not necessarily imply a lesser role of religion in social conflicts. As long as religious symbols continue to capture the imagination of people and as long as societies remain conflict-ridden, people will seek to draw religious symbols into their conflicts, to use them as weapons in their wars. How can you resist making your gods, your symbols of ultimate meaning, fight for you when the life of your family or your country is at stake?" [iv] – Miroslav Volf, Christian Theologian
"SO I HAD a really weird experience yesterday," my mother said in phone call last August.
I adjusted the bag on my shoulder—filled with the first journal entries from my freshman composition students—and switched my cell phone to my right ear.
"What happened?" I asked.
My mother has "weird experiences" frequently — misunderstandings with the man at the butcher counter in the grocery store, encounters with unfriendly dogs, occasional cooking mishaps.
"I was listening to this interview on NPR," she said. "It was this writer — Jeff Sharlet — talking about some politician named Bahati in Uganda who's trying to give gay people the death penalty; and all of the sudden, he was talking about the Family — saying that they're connected to this guy. Have you heard anything about this?"
"I'm not sure," I said. Even though the September issue of Harper's was sitting on my coffee table, I had yet to pick it up and read Sharlet's article, "Straight Man's Burden."
My mother continued, "Well, I went online, and I looked this Jeff guy up, and it turns out he wrote a whole book about the Family that came out a couple of years ago."
I vaguely remembered hearing about it. What I remembered better was something Gail said to me during one of my cleaning shifts at C-Street in 2002: "If anyone ever asks you anything about this place, don't talk to them. There's been some journalist nosing around, trying to twist the good things we do here into something corrupt. You know how journalists are — they're just looking for a story to sell. They won't ever understand this. They can't."
I had nodded, even though I was a journalism major. I took her at her word, having been taught most of my life that "the world" would never understand us Christians.
"Listen to this," my mother said. She had pulled up the first lines of Sharlet's, The Family: The Secret Fundamentalism at the Heart of American Power, on her computer. "This is how they pray: a dozen clear-eyed, smooth-skinned 'brothers' gather in a huddle, arms crossing arms over shoulders like the weave of a cable, leaning in on one another and swaying like the long grass up the hill from the house they share, a handsome, gray, two-story colonial that smells of new carpet, Pine-Sol, and aftershave."
I knew those words described Ivanwald even before my mother got to the line that said so. I bought the book the next day.
Growing up, my favorite ride at Walt Disney World was the Haunted Mansion. I remember vividly a part of the attraction in which visitors crowded into an octagonal chamber. Four seemingly innocent portraits hung from the walls: a girl with a placid expression, holding a pink parasol; a mustached man in a velvet overcoat; a smiling granny with a red rose in hand; a man with a bulbous nose and crossed arms, wearing a derby hat. Suddenly, the room would begin to stretch, and the elongated portraits would reveal ominous scenes: the girl, perched on an unraveling tightrope over the open jaws of a crocodile; the mustached man, standing atop a keg of dynamite with a lit fuse; the granny, sitting cross-legged on a tombstone topped by the bust of a man with an ax in his head; and the man in the hat, balancing atop of a tower of three men sinking into quicksand. A storm would then kill the lights, and a flash of lightening would illuminate a corpse dangling from the rafters.
The octagonal room came back to me as I read Sharlet's book. I had the same sinking sense of revelation — only this time, the images were truly disturbing, and this time, the fear was real.
Sharlet painted a picture of a secretive organization of conservative elites bent on wooing those with political power, infiltrating government bodies worldwide, and exercising a variation of Manifest Destiny — a God-given directive to stake claim to hearts and minds (as opposed to acres) and to institute theocratic rule (rather than democracy).
The origin story Tim and Marty gave me turned out to be false. The Family, it turned out, was started by Abraham Vereide, a Norwegian immigrant and minister who served as superintendent of Seattle's division of Goodwill Industries in the 1920s. In 1935, he decided that the best way to help the poor was to help those who had the power to do something about poverty — those with money and influence.
According to Sharlet, the right-wing agenda of the "new world order" that Vereide began assembling quickly quashed concern for the poor. One of the first actions Abram's prayer group of Seattle elites was to subdue organized labor. The group, which soon included U.S. representatives and senators and made its headquarters in Washington, D.C., showed fascist sympathies (if not tendencies). After World War II, it helped arrange the release of several former Nazis from Germany's prisons.
On the home front, Family members advanced their cause by sponsoring the initiative that added "Under God" to the Pledge of Allegiance in 1954 and made "In God We Trust" the national motto in 1956. The Family's annual National Prayer Breakfasts — which U.S. Presidents have been gracing since Family man Dwight Eisenhower attended in 1954 — became locales for covert political deal-making.
The Family's alliances abroad took on a more sinister aspect. According to Sharlet, Family members and associates helped secure the American government's endorsement of Francois "Papa Doc" Duvalier of Haiti, who ruled as "President for Life" using militias until his death in 1971, and General Suharto of Indonesia, who led the slaughter of hundreds of thousands of "communists" in his own country in 1965 and then the massacre of thousands in a hostile takeover of the island of East Timor in 1975. Family men made the introductions that allowed Somalia's ruthless General Siad Barre to acquire the weapons he used against his own countrymen. All of these dictators showed spiritual inclinations and were willing to pray with Family members.
More recently, in Uganda, the Family played a role in redirecting sex education funds to abstinence-only programs. As if that weren't bad enough, its members also contributed to the anti-homosexuality fever that inspired the introduction of the Ugandan Anti-Homosexuality Bill in 2009. This legislation would have given three years in prison to anyone who failed to report a homosexual and the death penalty to "serial offenders." Sharlet's Sept. 2010 Harper's article said American Sen. Jim Inhofe, R-Okla., former Attorney General John Ashcroft, and evangelical Pastor Rick Warren — all homosexuality opponents — visited the weekly fellowship meetings of Uganda's Family members. Though American members of the Family denounced the Anti-Homosexuality bill, none spoke out against the theology underlying it.
On March 30, 2011, Sen. Inhofe released a letter to Secretary of State Hillary Clinton regarding the political turmoil that had engulfed Ivory Coast after its November 2010 elections. Incumbent president Laurent Gbagbo refused to leave office following the internationally certified election, and the ensuing violence forced as many as one million people to flee the country. Despite the position of the Obama administration, the United Nations, and the African Union that Gbagbo lost a fair election and should step down, Inhofe described himself in his letter as "probably the most knowledgeable person about Africa in the U.S. Senate" and said "it is mathematically impossible for President Gbagbo to have lost the election…" Inhofe issued his letter after declining President Obama's request that he serve as an intermediary, urging Gbagbo to leave Ivory Coast peacefully. What stake did Inhofe have in defending Gbagbo, whose forces have been accused of killing innocent civilians? According to Salon.com's "Why the Christian right is backing a brutal despot," Gbagbo and his wife are evangelical Christians who have attended the National Prayer Breakfast, and Gbagbo hired Bob McEwan of Ohio, who is involved with the Family, as a lobbyist in December.
When I read about these tragedies, this corruption, I feel sick. I feel angry. I shake my head and think, "If only I had known."
But, in a sense, I had known. My intuition had perceived what I had no way of knowing at the time. I'd begun to discern the Family's flaws early on — rampant sexism, nepotism, elitism, hypocrisy.
I witnessed painful moments that revealed cracks in the organizations' foundations. At the 2003 Student Leadership Forum, one of Sudan's "Lost Boys" — an orphan and a refugee — took the microphone during John Ashcroft's speech and said, "I just want to know if there is anyone who knows if there is a world court that can help my people. Is there anyone who can help us? Please." I remember watching the Ashcroft — he, of all people, would have something to offer this young man. He would know what to do. But the Attorney General remained silent, looking as helpless as I felt. The boy screamed, "You don't understand!" before the microphone was taken away and an awkward silence swallowed us all. The boy was not mentioned again by any of the speakers. We did not talk about his plight in our small group, even as we talked about Jesus' love for the poor.
I was deeply saddened, though not entirely surprised, when I read that Sen. John Ensign, whose bedroom I had cleaned at C-Street, was embroiled in a scandal that involved paying off the husband of the woman with whom he'd been having an affair. The Sept. 13 issue of The New Yorker gives the gritty details of the C-Street residents' attempts to confront Ensign and force him to end to his infidelity. After reading "Frat House for Jesus: The entity behind C Street," I thought about the words Ensign spoke to a group of young men that included my husband at the 2002 leadership forum. "If you think women like you when you're young and attractive, wait until you're in a position of power," he said, praising the accountability provided by communal living. Apparently, the watchful eyes of his brothers weren't enough to keep him from falling.
In April of 2010, I attended the wedding of a childhood friend and a man she had met during her year-long fellowship with the Family. Surrounded by once-familiar faces, I was struck by how much time had passed since I'd had anything to do with the organization. The officiant — a Family man — opened the wedding by stating that the institution of marriage was under attack, that there were some who did not recognize it as a Godly covenant between man and woman. He added that there were certain people who think we crawled out of the primordial ooze, but that this event was a testament to the fact that in the beginning God created man and woman, and it was good. Hearing those divisive, partisan words, I felt the strange tension that accompanies paradox — the simultaneous experience of complicity and removal. I felt anger, not so much at the man who had just spoken, but at myself. And I felt shame for being so easily seduced, so credulously enraptured. At the wedding reception, I ate, danced, and talked to old neighbors and friends, but mostly I watched, absorbed by the sensation of being an outsider —a new vantage that gave me a clarity I could never have had on the inside, when my proximity to power had dulled my senses. I worried that my newly married friend would end up in the same role I saw replicated among Family wives. Many of these beautiful, highly intelligent women appeared to be more accessories than partners, more helpmates than teammates, expected to defer to their husbands' decisions about where to live and work, who they could spend time with, and when to start having children.
As Family members are fond of saying, "religious institutions are as fallible as the people who run them." Ironically, the Family does not consider itself a religious institution, and it claims no one is in charge.
But what if I had known? What if I had known about Suharto and Siad Barre? What if I had known about the backroom dealing and the extramarital affairs?
I've known about the Crusades since middle school. My confirmation class taught me all about the way Catholics and Protestants burned each other at the stake during the Reformation. In high school I read about the Salem Witch trials, and in college I found out about the genocide Christian Serbs perpetrated against Muslims in Bosnia-Herzegovina. And still I call myself a Christian. What if I had known about the Family's collusion in genocide, mass murder, and the propagation of hatred? I'd like to think I would have run.
"If God is both good and all-powerful, why does he permit the suffering of innocents? That is a question with which all faiths must struggle—or learn to ignore." [v] – Jeff Sharlet in The Family
I'VE SPENT THE last 15 years wandering across the great plain of Christian denominations. I attended Catholic and Protestant private schools in sixth through eighth grade. I was involved in the leadership of several para-church organizations in high school and college. I taught high school English at a fundamentalist independent Baptist school, while working at a conservative Presbyterian church as co-youth minister with my husband, who at the time was attending the most theologically liberal divinity school in the American South. I've regularly attended Episcopal, Anglican, Pentecostal, Baptist, Presbyterian, and non-denominational churches. I now identify as a Mennonite.
If there is anything I've learned in my spiritual wayfaring, it is that the world is not as black and white as many (including myself) wish it would be.
I share Jeff Sharlet's horror at the network of corruption and power-mongering he uncovered when he lifted the Family's veil of secrecy. It is easy for me to denounce those actions, but unlike Sharlet, I find it much harder to disown the Family. For all its failings, I believe the Family's influence on my life was unequivocally positive.
On the final night of my summer fellowship in D.C., my fellow interns and I listed the things we'd learned over the course of the summer. I recorded them in my journal: "open-mindedness, loving others, accepting differences, and servanthood."
At the National Student Leadership Forum that fall, I not only met my future husband, but I was transformed by a talk about reconciliation. The speaker urged us to mend broken relationships by taking responsibility for the wrongs we had done to others (even if they were small) and forgiving the wrongs others had done to us (even if they were great). That talk enabled me to release the bitterness I had been feeling toward my sister, whose prolonged eating disorder had grieved our family for years. I called her from the hotel room to tell her how much I loved her and that I was sorry for being so angry for so long. Today, my sister is my best friend.
Jeff Sharlet charged the Family with overlooking the poor, if not outright ignoring them; but my experiences with the Family, especially at the Southeast White House, ignited my desire to help those in need. At the 2005 Prayer Breakfast, I wrote in my journal: "What do I do next? I feel overwhelming despair, because I am truly moved by the extreme pain and suffering that so many people in this world endure." I have since served at soup kitchens, visited nursing homes, paid for my sister to take a medical mission trip to Haiti, arranged for supplies to be sent to a Sioux reservation devastated by winter storms, donated to relief agencies in the wake of the earthquake in Haiti and the floods in Pakistan, and given money and rides to random strangers that have approached me on the street. My time with the Family increased rather than dulled my compassion.
Since my initial summer in D.C., I have drifted left politically and theologically. I voted for Kerry in 2004 and Obama in 2008. I identify as a pacifist and a feminist. I no longer believe atheists go to hell, that husbands have "headship" over their wives, or that being gay is a sin. What changed the trajectory of a girl that was so clearly headed the way of Pat Robertson? Part of it was working for a Democrat who loved Jesus. Another part was hearing that saving souls was God's job, not mine. And part was learning not to draw lines in the sand, not to see the world in terms of "us" and "them." For those things, I have the Family to thank.
These days, I don't know how to describe my relationship with the Family. Am I a friend? An accomplice? A defector? Should I offer prayers of thanks that I escaped with my mind and my soul intact, or should I be grateful that I am free from the chains of Fundamentalist religion? Should I tremble with fear for what the Family might have turned me into or for what I might have been if I had never gone to D.C.? I don't know.
I do know that there is evil in this world and that sadly, a great deal of it concentrates in religious institutions. So much of the world's violence is perpetrated in the name of God—a reality that has caused me to consider walking away from Christianity for good. But I'm not ready to give up the conviction that I hold in common with members of the Family: God (if there is a God) surely transcends religion and the religious. I'm not ready to give up the belief I share with Joseph of the Old Testament—the boy whose brothers left him to die in a hole, whose youth was spent in slavery, whose refusal to sleep with his master's wife landed him in jail. The words that Joseph spoke to his brothers in Genesis 50 give me hope: "Even though you intended to do harm to me, God intended it for good, in order to preserve a numerous people, as [she] is doing today. So have no fear."
Lucy Bryan Green is managing editor of Voices of Central Pennsylvania and a graduate of Penn State University's M.F.A. Program in Creative Writing.
END NOTES
[i] These remarks were published under the heading "Jesus Transcends All" in an information packet given to attendees of the 52nd National Prayer Breakfast on Thursday February 5, 2004.
[ii] Elton Trueblood served as Director of Religious Information at the U.S. Information Agency, a post created for him by President Eisenhower. These remarks appeared under the heading "The Strategy of Jesus" in an information packet given to attendees of the 52nd National Prayer Breakfast on Thursday February 5, 2004.
[iii] Jeff Sharlet, who refers to this quote in The Family, found it in a 1942 pamphlet entitled "Finding the Better Way" in the Billy Graham Center Archives at Wheaton College.
[iv] Volf, Miroslav. Exclusion and Embrace: A Theological Exploration of Identity, Otherness, and Reconciliation. Abingdon Press: Nashville. 1996. (284).
[v] Sharlet, Jeff. The Family: The Secret Fundamentalism at the Heart of American Power. Harper Collins: New York. 2008. (160).