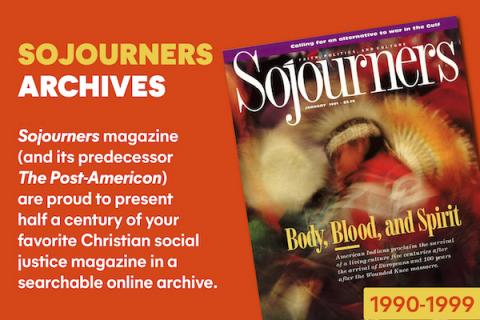 Under what conditions do pop culture images and icons hold a liberating function? The important condition for me is the presence of alternative political culture that can provide the matrix of a liberating cultural movement for the pop culture representation. Pop culture images without a "pull from the streets" are easily swept up into the mainstream and rendered toothless in the face of oppression.
Ian H. Angus and Sut Jhally have argued in their book Cultural Politics in Contemporary America that this is the difference between a 1960s/70s John Lennon, whose music brought some political persecution because it was part of an alternative political culture, and a 1980s Bruce Springsteen, whose often liberating music criticized the vacuousness of the American Dream but yet, without an alternative political culture, was easily susceptible to co-optation by jingoistic patriotism. Forming alternative political culture in relation to pop culture can be a way to resist the co-optation that we would thereby risk.
This is why it is unfortunate that those of us in alternative political culture of various kinds rarely risk "dancing" to popular culture, "working" it. Without forging links between our movements and pop cultural icons, we often ourselves fuel the non-liberating beat of today's mainstream pop culture.
What then might we do? One obvious suggestion is working the fanclubs and fanzines of pop culture icons. Backstreets, the fanzine for Springsteen, has an ongoing political debate about the meaning of social and existential suffering for those born in the U.S.A. Read the fine print of CD covers to note the alternative political culture supported by groups like Arrested Development, Digable Planets, R.E.M., and U2. Sting, Peter Gabriel, Whitney Houston, and others seek to link their music and name with movements. How often do those of us in the movement move toward and "dance" with them? Neglecting this not only deprives our movements of a resource in the world of pop culture, it leaves pop culture icons who care about change isolated and powerless.
Imbedding pop culture icons in alternative political culture and its movements might protect those icons from undermining their own progressive efforts. Certainly a lot is at stake in learning this dance and working this back beat of popular culture.