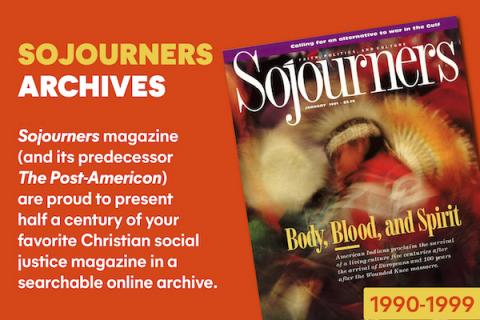 Usually Bill and I consider ourselves lucky to have come of age during the 1970s when both genders were encouraged to break molds. But we are also fortunate not to have married one another until 1984 when we each no longer needed to prove our iconoclasm and could, instead, divide tasks mostly by preference. Bill cooks because we both prefer his cooking. I clean, put clothes away, and enjoy digging trenches or moving heavy furniture when necessary. Generally I'm better at diagnosing car ailments. Bill, thankfully, runs the power saws and electrical lines, both of which scare me.
Tasks we both hate--like calling service people and babysitters--we usually sulk about, postpone, or flip coins for. Perhaps our biggest gender deviation is that for the first 14 years of our marriage, I provided the income we lived on. Ten years ago, we'd have said we made this decision because we only needed one income to support a simple lifestyle. But there was a subtext--Bill's tax resistance made it unlikely that he could keep property in his name. Since I wasn't liable for his premarriage debts, the income, the car, the house all ended up in my name.
Initially this reversal of traditional roles may have been a healthy rejection of patriarchal norms, but recently we realized that it was taking a toll on our marriage. We weren't suffering because we'd refused the 1950s middle-class mold of "father" heading out to work, but because having one primary wage earner made our family economics lopsided. With my name on everything, it seemed I called the shots and, not coincidentally, as though I was the partner more captive to consumerism. (I wonder how many wage-earning men have felt this same oppression.)
Recalibrating this division has taken more than a coin toss. We fumed and eventually worked it out before a counselor. Gradually we came to appreciate again the contributions we were each making to our household. Bill got a full-time job, and I've loosened the strictures of mine.
Meanwhile our kids, who used to call us mommy or daddy interchangeably because they felt equally nurtured by us both, are growing older. They have, I think, a pretty good sense that they too will be able to talk things out and make choices about what tasks they will do. They are less likely to ascribe differences between us to gender than to divisions between Wylies and Kellermanns (i.e. Wylies burn vegetables; Kellermanns fart and like sports).
When the kids leave home, the number of chores Bill and I will have to divide will decrease--assuming we avoid working swing shifts at McDonald's in our old age. I expect we'll feel less urgency and our senses of humor may provide the primary backdrop to our decision making. We'll continue choosing the tasks we like, arguing about the ones we don't, flipping coins when it doesn't matter much, and looking for an astute third party to hear us out when the argument won't go away but doesn't get resolved.
More than anything we'll try not to let society's or our own expectations lock us into tasks that become, for whatever reasons, deadening. This commitment is critical if we are, as a friend counseled before we married, "to work out our salvation within the vocation of marriage."
JEANIE and BILL WYLIE-KELLERMANN live in Detroit where Jeanie edits The Witness magazine and Bill is director of the Master of Divinity program for SCUPE (the Seminary Consortium for Urban Pastoral Education).