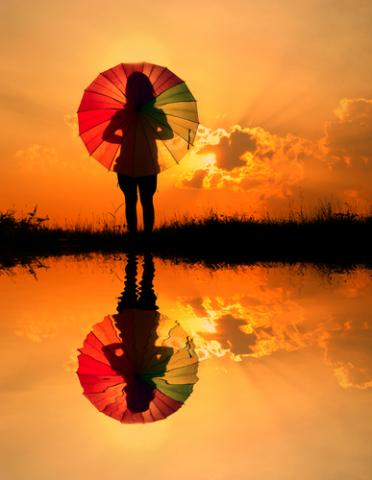 "EVEN IF I OWNED Picasso's 'Guernica,' I could not hang it on a wall in my house, and although I own a recording of the Solti Chicago Symphony performance of Stravinsky's 'Rite of Spring,' I play it only rarely. One cannot live every day on the boundary of human existence in the world, and yet it is to this boundary that one is constantly brought by the parables of Jesus." So wrote a great New Testament scholar, Norman Perrin, in his book Jesus and the Language of the Kingdom. I often think about his frankness as I prepare for the transition between Epiphany and Lent. We must soften and make bearable the intensity of the scriptural story to face it every week in church. We can't dive to the depths every single week, and we are right to keep our child-friendliness going.
But we need to risk depth and passion, or run the danger of making the gospel seem boring and predictable. Our churchly betrayal of God lies in our willingness to make the Word seem banal. So perhaps the thing we need to give up for Lent is our avoidance of depth. The scriptures this month will speak to us of faith as the experience of being stressed almost to a breaking point. They will plumb the depths of divine frustration and disappointment. We must clear a space for these wounding and thrilling themes and suspend our strategies for making worship palatable and safe.
Martin L. Smith, an Episcopal priest, is an author, preacher, and retreat leader. His newest book is Go in Peace: The Art of Hearing Confessions, with Julia Gatta.
[ February 3]
Making a Prophet
Jeremiah 4:1-10; Psalm 71:1-6; 1 Corinthians 13:1-13; Luke 4:21-30
SCRIPTURE RINGS WITH Moses' great prayer, "Would God that all the Lord's people were prophets, and that the Lord would put his spirit upon them!" (Numbers 11:29). This week's scriptures are vital resources for those who dare to offer themselves, just as they are, for the prophetic task. The gospel passage from Luke recounts the furious reaction of Jesus' own neighbors in Nazareth to his claim, after reading one of the great prophetic chapters of Isaiah, "Today this scripture has been fulfilled in your hearing" (4:21). The essence of prophecy is not that it predicts the future, but that it asserts the action of God in the present moment; here and now, in all the banality and confusion of current affairs. To say "Today!" guarantees a reaction of disgust and resentment from those who see God as above the fray. The prophet's credentials lie not in any official authorization, but in her experience of God in the fray, working and speaking through those whose eyes are riveted on the present as the field of divine judgment and re-creation.
Paul's famous passage about love in 1 Corinthians 13 is also about prophecy as a way of life. Authentic prophecy is inherently humble and self-critical, deeply aware of the inevitable limitations of our insight into the action and grace of God. Those who dare to witness prophetically don't have, and can't have, all the answers because "we know only in part, and we prophesy only in part ... For now we see in a mirror, dimly ..." (13:9, 12).
The opening verses of the book of Jeremiah are an invitation for those of us who seek to be prophetic witnesses to the kingdom to see the roots of our calling in the intimate action and presence of God in our own life histories. If you can't recognize God's actions in the microcosm of your own life, you can't prophesy authentically about God's actions in the world. Jeremiah's authority for confronting the political powers of his day has its roots in the inner presence of God in his life, dating right back to his conception and somehow even beyond that into God's own inner creative imagination: "Before I formed you in the womb, I knew you" (Jeremiah 1:5).
[ February 10 ]
The Outward Gaze
Exodus 34:29-35; Psalm 99; 2 Corinthians 3:12 - 4:2; Luke 9:28-43
"GAZING IS SUCH a wonderful thing, about which we know little; in gazing we are turned completely outward, but just when we are so most, things seem to go on within us, which have been waiting longingly for the moment in which they should be observed"—fascinating words from a letter the poet Rainer Maria Rilke wrote to his wife, Clara, in March 1907. Maybe it was the coincidence that I first read them on the feast of the Transfiguration that inspired me to memorize them. They are a marvelous key to the scriptures for this week, as the season of Epiphany ends as always in a blaze of light by recounting the story of the Transfiguration. It is a story that epitomizes one of the critical themes of Christian spirituality: We cannot change ourselves by tinkering with our own minds or forcing our own feelings. Real change takes place subliminally through grace as we focus our attention not on our selves as objects of fascination, but on the face of the mystery we call God. Jesus climbs the mountain not "to work on himself," as we Americans say, but to seek the face of God. When Jesus looks there by faith, he himself shines with divine light.
The passage from Paul's second letter to the Corinthians takes up this theme as he plays with the story of Moses returning from his encounter with God on the mountain mysteriously incandescent. In worship and prayer and scriptural exploration, Christians are taken out of self-preoccupation into a kind of gazing at God, specifically at God manifest in the person of Jesus, the man of the cross. Even though there is a lot that is blurry, like a reflection in a cloudy mirror, we come to see who God actually is in the person of the humble Human One. And thus we open ourselves to being changed by God, precisely when we aren't trying to fix ourselves. "And all of us, with unveiled faces, seeing the glory of the Lord as though reflected in a mirror, are being transformed into the same image from one degree of glory to another; for this comes from the Lord, the Spirit" (2 Corinthians 3:18).
[ February 17 ]
Who Are We?
Deuteronomy 26:1-11; Psalm 91:1-2, 9-16; Romans 10:8b-13; Luke 4:1-13
LENT BEGINS, A journey for considering the most fundamental questions of identity: Who am I? Who are we? No one can answer the first without asking the second, since in scripture our identity is the hub of many spokes of relationship. The reading from Deuteronomy describes a ritual of sacrificial offering in which the worshippers claimed their place in the lineage of a sacred story: "A wandering Aramean was my ancestor; he went down into Egypt and lived there as an alien, few in number, and there he became a great nation, mighty and populous" (26:5). After reciting an outline of the story of the Exodus and the entry into the Promised Land, the text pointedly insists on the inclusion of "the aliens who reside among you" in the feast that follows the sacrifice. Claiming spiritual descent from Jacob is not authentic unless it leads to the embrace here and now of strangers, the others, because we are all in this together as descendants of migrants.
In the reading from Paul's letter to the Romans, we are given the earliest form of Christian creed through which people claimed their identity as Christians: "If you confess with your lips that Jesus is Lord and believe in your heart that God raised him from the dead, you will be saved" (10:9). Who we are is hidden in the paradox of a crucified Lord. Our identity is a new and profoundly mysterious one, conferred at the ground zero of the empty tomb, that strange sign left by a God who won't allow death to tear us from God's arms.
The question of identity is written also between the lines of the gospel account of Jesus' ordeal in the wilderness. Jesus' sense of who he was had to be hammered out on the anvil of conflict and stress. We won't be able to answer the question about who we really are in Jesus until we have the honesty to identify the ways in which our trust in God and the meaningfulness of life is being stretched and stressed now. That is our Lenten work.
[ February 24 ]
A Rejected Creator?
Genesis 15:1-12, 17-18; Psalm 27; Philippians 3:17 - 4:1; Luke 13:31-35
WHAT AGONIZING PATHOS there is in Jesus' cry of protest and grief over his contemporaries' rejection of the message of the kingdom; their refusal of a last chance to avert the catastrophe of national destruction! His deep sense of identification with God's Wisdom breaks out as he cries in her name, "How often have I desired to gather your children together as a hen gathers her brood under her wings, and you were not willing!" (Luke 13:34).
Jesus feels his own story recapitulating centuries of history in which a tender God has repeatedly reached out to shelter human beings from the conflagrations ignited by our own stupidity, cruelty, and self-destructiveness, as a mother hen might desperately run to shield her chicks from the flames in a barnyard fire, at the risk of her own life. But they scatter, fleeing from sheltering sacrificial love—and the fire engulfs them. Are our Sunday liturgies, with their upbeat, heartwarming tones, strong enough to contain the passion in Jesus' tragic vision of human self-destructiveness and the desperate tenderness of a compassionate, rejected Creator? Sometimes the scriptures sear us with a sense that we have so domesticated and trivialized our acts of worship that they can't act as a crucible for handling the red-heat of God's suffering love.
Psalm 27, one of the most impassioned and soaring sacred songs in the Bible, gives us some idea of what authentic worship needs to be. It speaks of seeking God's face, a term that refers to the awe-inspiring experience of worship in the temple. In this sublime song about "the beauty of the Lord" (verse 4), it is understood that worship must provide a crucible strong enough to contain searing honesty about the deadly effects in our lives of strife, lies, abandonment, and betrayal.
"Preaching the Word," Sojourners' online resource for sermon preparation and Bible study, is available at sojo.net/preaching-the-word.
Image: Sunset reflection, FWStudio / Shutterstock.com