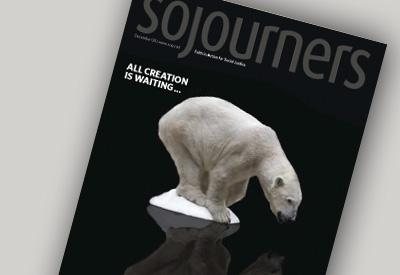 Whoever picked Copenhagen as the site for December's climactic international conference on climate change was probably not a travel agent. The Danish capital is a charming city—Tivoli Gardens in midsummer is a delight, and there's a sweet set of pedestrian streets in the heart of midtown that always bustles. But December, on average, is the wettest month of the year, with the highest humidity and the fewest hours of sunshine—on average, about 45 minutes a day. That should put everyone in a good mood!
And if not, there's always the subject at hand: the single most contentious global negotiation ever carried out. It's designed to come up with a successor to the Kyoto treaty, which itself was torture to negotiate—but it only demanded action from the developed countries, and the cuts it called for were miniscule. This time almost every nation on earth has a real stake.
By stake, I mean: The outcome of these talks will mean, literally, life and death for some of the nations involved. And they've realized this: "We will use our numbers to delegitimize any agreement that is not consistent with our minimal position," Meles Zenawi, the Ethiopian prime minister who will be leading the African Union delegation, said recently in Addis Ababa. "If need be, we are prepared to walk out of any negotiations that threaten to be another rape of our continent."
For "rape of our continent" read spreading drought so severe it makes agriculture impossible across much of the region. Of the 28 countries considered most vulnerable to climate change, 22 are in Africa. But they're not alone. The Alliance of Small Island States has also grown much feistier and better-organized. Mohammed Nasheed, the new president of the Maldives, has said he'll refuse to sign an agreement that would serve as a "death warrant" for his nation. The Maldives, an archipelago of nearly 1,200 islands, lie one to two meters above sea level; scientists say a two-meter rise in the height of the ocean is entirely possible this century. You do the math.
This is not the usual kind of political dialogue, where countries give and take (rich countries mostly taking; poor ones mostly giving). This negotiation is unavoidably between human beings on the one hand, and physics and chemistry on the other. And since the poor nations will be the first victims of physics and chemistry, they're the ones sticking up for the science.
Rich nations like ours, which will be devastated a decade or two later, are so far embracing political convenience, not scientific necessity. President Obama has, of course, gone further than his predecessors, but nowhere near far enough to meet the challenge even his government researchers have laid out. NASA's James Hansen, for instance, has set the bar most firmly: Any plan that doesn't quickly reduce carbon levels in the atmosphere below 350 parts per million is not compatible with preserving "a planet similar to the one on which civilization developed and to which life on Earth is adapted."
If we're to meet a target like that, it will mean an all-out drive to convert our societies away from fossil fuel—to transform them in serious, thorough, and deep ways. That may sound like too big a task for the world; there are scientists who think we've waited too long to get started, and political scientists who think it's simply impossible. Against that, there's the witness of Denmark itself: a country where wind already generates a quarter of the power, a capital more friendly to bikes than perhaps any in the world. And a nation with, statistically, the happiest people on earth. Maybe it was a good choice after all.
Bill McKibben, scholar in residence for environmental studies at Middlebury College in Vermont and the author of The End of Nature, is co-founder of 350.org.