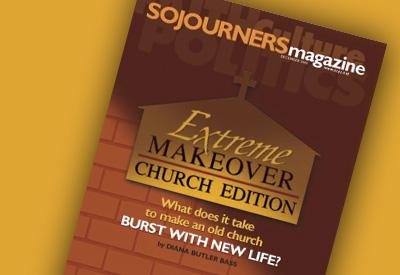 Shiloh Baptist Church sits squarely on the corner of 9th and P Streets in northwest Washington, D.C., a grand and dignified fixture in the city's Shaw neighborhood—a community that has seen its fair share of unemployment, drug abuse, and skyrocketing housing prices. On a fall Sunday morning, the church is bursting with electricity, its 1,300-seat sanctuary nearly full with several choirs leading the congregation in praise and "hallelujahs." In the sanctuary around them, stained glass windows, based on tribal patterns of southern Africa, are among the reflections of the church's 142-year history and its beginnings as a congregation of free and enslaved African Americans.
The church, one of the oldest African-American congregations in D.C., is biblical in its theology, with a strong sense of mission, hospitality, and service. Rev. Wallace Charles Smith, Shiloh's senior minister (and Sojourners board member), reminds worshippers during his sermon to remember whose they are. "Jesus' blood has signed my name," he says. "What is the inscription on your life?" "The Shiloh Spirit," the weekly bulletin supplement, announces the congregation's focus on spiritual disciplines; for the next several months members will read Richard Foster's Celebration of Discipline and talk about its themes of inward, outward, and corporate discipleship at the church's Thursday night Bible studies.
When the worship ends, parishioners stream into the Henry C. Gregory III Family Life Center, which sits right next door, for Bible study, meetings (the list printed in the bulletin for this day is two inches long), and after-church fellowship, to play basketball in the gym upstairs, or to take a meal at The Tuning Fork, a small diner inside the center. During the week, the center also provides a day-care center, programs for teen mothers, computer and GED classes, and help with food, clothing, and transportation for those who need it. Grief support groups, AIDS programs, affordable meals for senior citizens—some of the church's 4,000 members volunteer with or staff these and many other activities.
The physical structures facilitate the church's three-fold mission, envisioned by Smith and his team of ministers as a "Ministry of Building by Caring"—caring for one's self; for family, friends, and members; and for the community around them. It's a vision that parishioners put flesh to, not just among each other, but throughout the Shaw neighborhood.
Molly Marsh is an associate editor of Sojourners.