While statistics, tweets, marches, and articles can bolster and enliven movements, art brings in the endurance. Art makes injustice a song that gets stuck in your head. Art makes murals out of obituaries, and hope out of statistics. Below, check out some of the art surrounding the Black Lives Matter movement:
1. Epitaph as protest. In "All Eyes Are Upon Us" (Sojourners April 2015) Gene Grabiner references 14 fallen people of color—men, women, and children, from 1973 to 2014—all casualties of "this war against the people."
2. Nightmares. In her spoken word poem "black. anathema."Jessica Edwards mourns the feared death of her unborn black child: "My soul mourning you prematurely, / clutching my empty womb bitterly."
3. Words of protest. In August 2014, Split This Rock, a national network of socially engaged poets, chose "not an elegy for Mike Brown" by Danez Smith for their poem of the week. Smith opens:
"I am sick of writing this poem / but bring the boy. his new name / his same old body."
4. Selma's now. In "Glory," the Academy Award-winning song from the 2014 motion picture Selma, John Legend and Common connect the civil rights movement to the Black Lives Matter movement.
5. When the dog bites. Shortly after the death of Michael Brown, five-time Grammy winner Lauryn Hill released audio of "Black Rage," an updated version of a song she's performed for years. Lyrics about death, injustice, and beatings are hauntingly set to the tune of "My Favorite Things."
6. Solidarity rap . Pittsburgh-based hip-hop artist Jasiri X, featured in Julie Polter's "Were You There?" ( Sojourners March 2015), wrote the song "Strange Fruit (Class of 2013)" about the injustices surrounding the deaths of three teenagers of color in 2013.
7. Portraits of power. Kehinde Wiley is a New York based portrait artist. He aims to "quote historical sources and position young black men within the field of power." Recently, he has begun including women of color as well. His large canvases can be viewed at the Brooklyn Museum through May 3.
8. Sisters of the struggle : María María Acha-Kutscher uses illustrations to increase the visibility of female activism:
Image: María María Acha-Kutscher/ CC BY-NC-NC 3.0
9. Watercolor Memoriam. In this photo taken in DC at at Martin Luther King Day march, a woman holds up a sign remembering Aiyana Jones, Tamir Rice, Trayvon Martin, and Michael Brown. Image: Charissa Laisy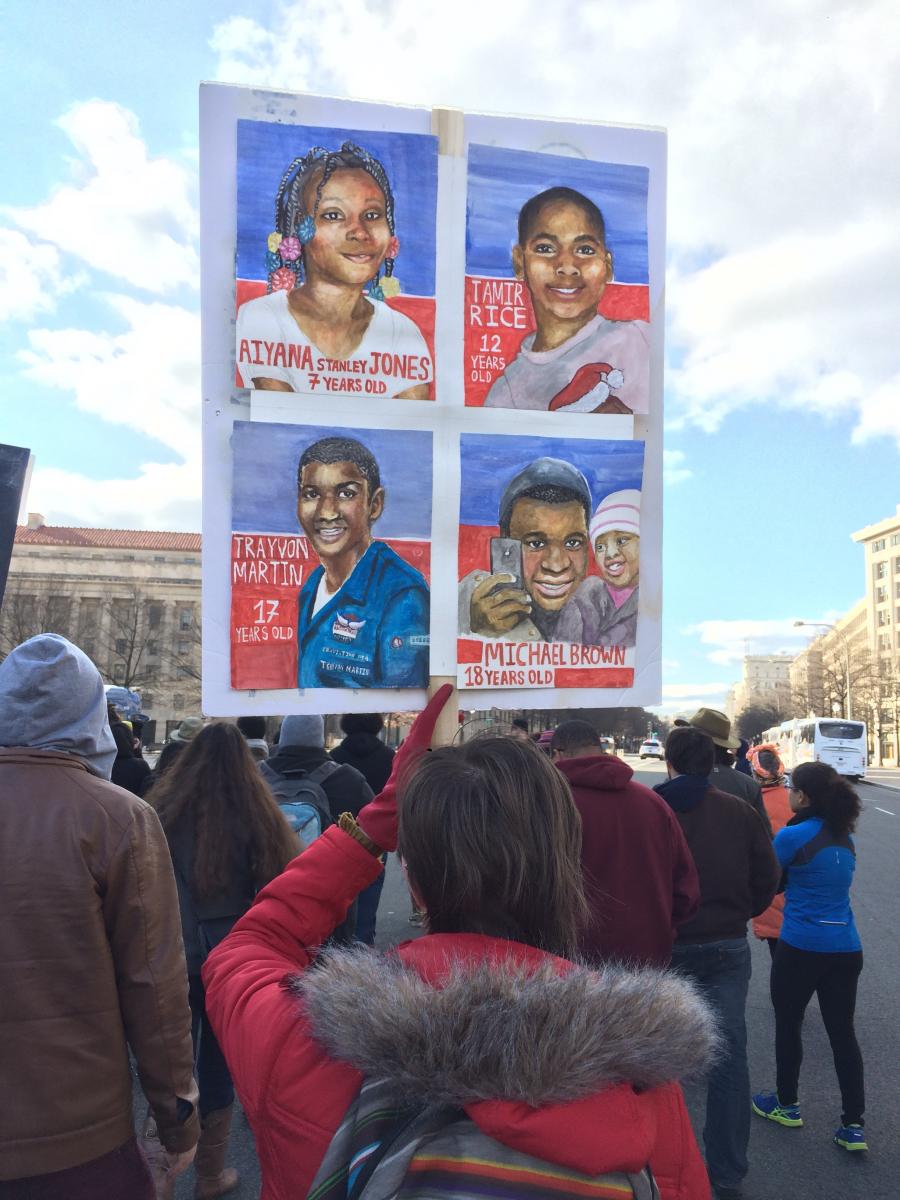 10. For the mothers. A woman stands in solidarity with Samaria Rice, the mother of Tamir Rice, at a gathering of protesters at Union Square Park in New York City.
Image: a katz / Shutterstock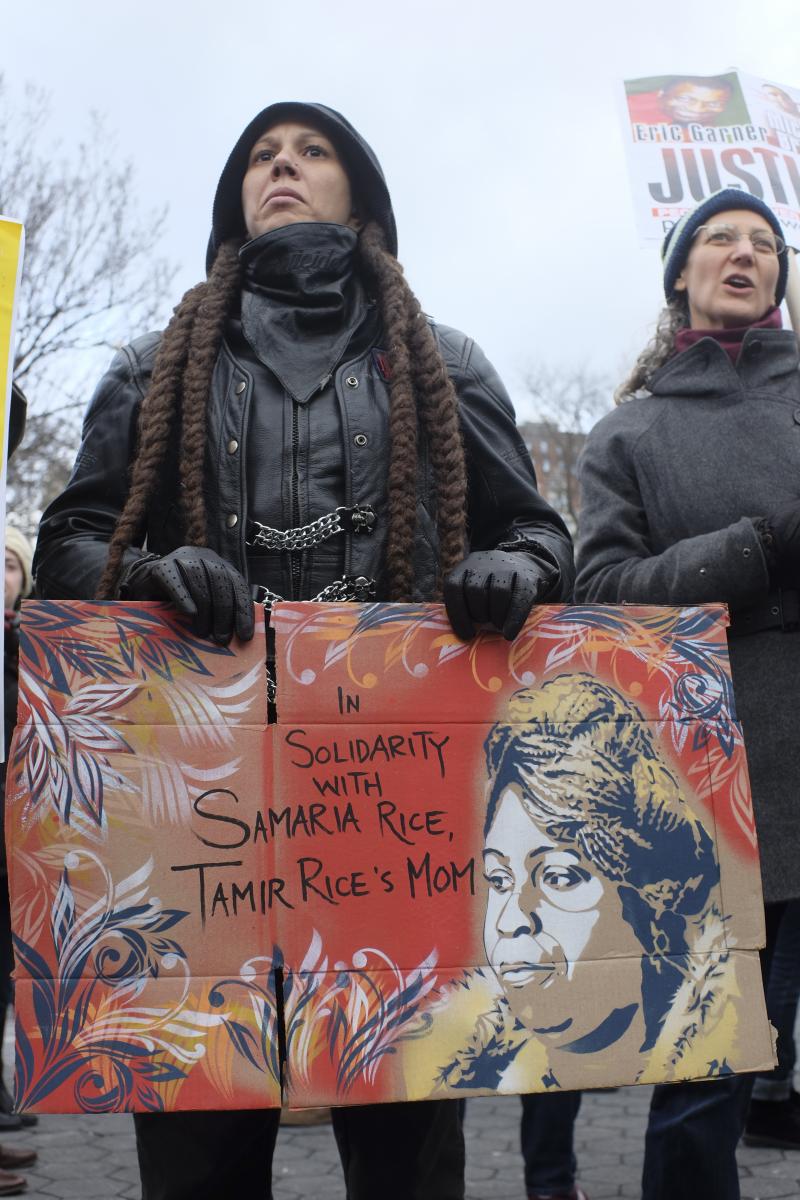 Jenna Barnett is an editorial assistant for Sojourners. Find her on twitter @jennacbarnett.
Send Us a Note
Got something to say about what you're reading? We value your feedback!