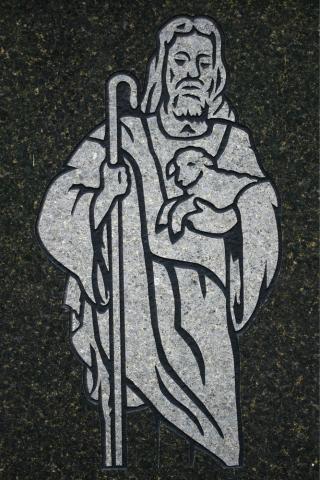 WHEN POPE BENEDICT XVI unexpectedly announced his resignation in mid-February, many expressed admiration for the decision's honesty and humility, and much speculation followed about the reasons for it—and the consequences it would have.
As transition takes shape in the Vatican, Catholics around the world are commemorating the 50th anniversary of the Second Vatican Council, which took place from 1962 to 1965 and which redefined the church's relationship to the world. Vatican II's final document said: "This council can provide no more eloquent proof of its solidarity with, as well as its respect and love for the entire human family with which it is bound up, than by engaging with it in conversation about these various problems," referring in part to the "profound and rapid changes ... spreading by degrees around the whole world." Half a century ago, few could have predicted the dramatic changes that were to follow in science, technology, global integration, and social mores.
Catholics know that in the last 50 years the institutional church has been at the forefront of calls for a more just, compassionate, and sustainable world. Catholic social and ecological teaching is well developed and clearly articulated. The church has offered analysis and challenging proposals for financial reform, arms control, care for creation, and multilateral political structures of accountability in response to globalization.
We want the new pope to continue, deepen, and make much more visible—including to Catholics around the world—the church's prophetic work for social and economic justice, for environmental sustainability, and for wise, just, and inclusive peace. We want the new pope to engage the Islamic world, respectfully cooperating in response to orchestrated fear, enemy-making, and all forms of religious extremism. We want him to promote cultures of peace in a world that is increasingly violent. We want him to be open to new cosmological insights that are transforming human consciousness; shifting our understanding of earth community and of our planet's place in the vast, expanding universe; and maturing our reflections on the One who is Creator, Incarnation, and Spirit of love.
At the same time, we are painfully aware that the church's witness to justice is muted and its credibility sharply undercut by scandal and exclusion. The church seems unable or reluctant to engage some exceedingly difficult questions, including how to consider freedom of conscience, pluralism, participation and democracy, and gender equality in a way that includes the diverse perspectives of women and men who have vastly different experiences of life, but an equally profound commitment to the gospel.
We are praying that the new pontiff will have deep and wide pastoral experience and will continue to live and move outside of the rarified Vatican enclave. In particular, we pray he will have:
the capacity to engage in profound, respectful conversation with those whose life experience has thus far been largely ignored by the church, particularly women and gay or lesbian Catholics;

the integrity to address the root causes of the horrific sexual abuse scandal that has brought shame on the Catholic Church and to ensure an absolute end to impunity for those who perpetrated or covered up the abuse; and

the courage to commit the church to complete transparency in financial and internal management matters.
Many of us believe yet what we learned 50 years ago—that the people of God, engaged in life with all its messiness, are the church. May the new pope encounter the goodness and rich diversity of this church and allow it to guide his steps onto the global stage.
Marie Dennis is co-president of Pax Christi International and a Sojourners contributing editor.
Image: Jesus the Good Shepherd etching, Timothy R. Nichols / Shutterstock.com