SojoAction
Global Poverty and Human Rights
SojoAction

: Global Poverty and Human Rights
Assistant to the President
Our commitment to advancing human rights and fighting global poverty is rooted in our understanding of and commitment to imago dei, that everyone is made in the very likeness and image of God. Sojourners has long championed human rights and supported the fight against extreme poverty around the world — from our efforts to reverse repressive U.S. policy toward Central America to our leadership in the anti-apartheid struggle, Jubilee debt cancellation movement, and efforts to advance the Millennium Development Goals. Building on these and other campaigns, we are committed to revitalizing and strengthening U.S. support for global human rights and will work to build the social and political will necessary to achieve the Sustainable Development Goals.   
Global Poverty and Human Rights
Resources
Our Work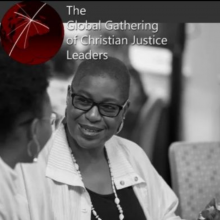 We desire to amplify the voices of younger Christian leaders around the world who are providing courageous and prophetic leadership in their national contexts and finding ways to support and strengthen their efforts. This event is a global gathering of fifty Christian leaders who have been nominated by our international steering committee for their ability to continue this work.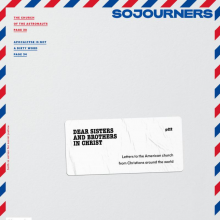 Dear Brothers and Sisters... Letters to the American church from Christians around the world.
Global Poverty and Human Rights
Latest Stories
With millions behind on their rent, many could be at risk of homelessness when the moratorium expires on Aug. 1.

It is possible to imagine a new ecological reality outside of colonialism. Women are leading the way.