Rishika Pardikar is a freelance journalist writing from Bangalore, India.
Posts By This Author
Building Empathy For Syrians Through Virtual Reality. And Pokémon.
08-18-2016
Images trigger empathy; to perceive tragedy, we need to see the victim. The effect is curiously more profound when we see the image of a single victim: While one death is a tragedy, a million deaths are a statistic. The photo that emerged overnight of a bloodied 5-year-old boy, wounded in an air strike in Aleppo and rescued by the White Helmets, feels hauntingly familiar. It seems to be having the same effect as the first picture to break the heart of the world: that of Aylan Kurdi, a drowned 3-year-old boy lying face-down with his soaked red shirt and blue bottoms. That image, like that of 5-year-old Omran Daqneesh, lies imprinted on our minds. It was a simple photograph with an absolute truth: A kid died and his lifeless body washed up on the shore like a piece of wood or a discarded plastic bottle; at the moment nothing seemed more savage.
What the African Union Is Learning from Brexit
08-16-2016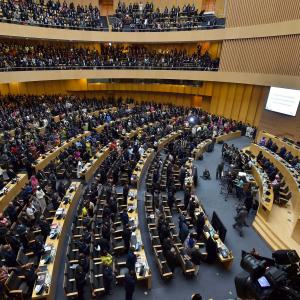 Currently, only 13 of the 54 member states offer liberal access (visa free or visa on arrival) to all Africans. African Development Bank recently released a report aimed at highlighting the economic benefits of visa ppenness by citing examples of Seychelles (a country that has been an early reformer in relaxing visa requirements to boost its tourism sector), and Mauritius and Rwanda (both of which saw an increase in African business and leisure travelers and consequently, an increase in economic activity).
While the positives are plenty, there's also a lot that the AU could learn from the EU.