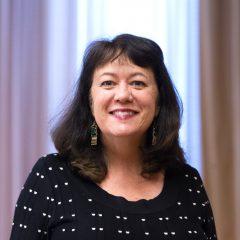 Kimberly Winston is a freelance religion reporter whose work has appeared in the Washington Post, USA Today, and the Chicago Tribune. She is the 2005 recipient of the American Academy of Relgion's award for best religion reporting.
Posts By This Author
For Atheists of Color, 'Coming Out' Can Be Painful
02-24-2012
Now, a growing number of African-American nonbelievers are reaching out to others in their communities to help them confront these challenges. They are calling on atheists of all colors to make the fourth Sunday in February -- Black History Month -- a "Day of Solidarity with Black Nonbelievers."
About 15 groups in as many cities -- Dallas, New York, Chicago, Los Angeles -- have scheduled events for Feb. 26. Some will share a meal, others will make formal presentations and discuss the role of African-American freethinkers in history. But the real goal is to let closeted black atheists know they are not alone.