Web and Multimedia Associate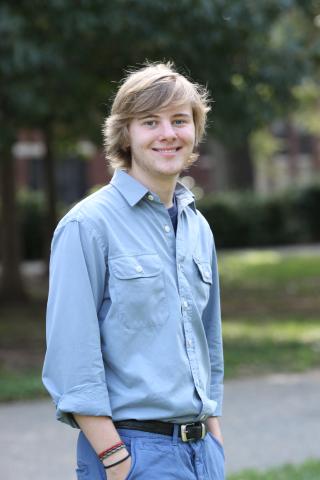 "The poet is not a man who asks me to look at him; he is a man who says 'look at that' and points." – C.S. Lewis
Brandon hopes to pay attention. He wants to be like Ricky Fitts in the film American Beauty, who marvels at a plastic bag dancing with the leaves in the breeze (as cliché as that may be). From what he knows, Brandon is not crazy. Rather, little things hopefully remind Brandon that God is present in a world littered with beauty—and Brandon simply wants to point and say, "Look at that."
Brandon hopes to see where God is speaking and working in all of life: in nature, movies, music, people—specifically what Jesus calls "the least of these" in Matthew 25—himself, and even politics, which he still has a lot to learn about. Brandon found this passion for the intersection between faith and culture at Azusa Pacific University, a small school in Southern California.
Brandon also cultivated a lifelong love for travel in college. He spent a semester studying the humanities at Azusa Pacific's High Sierra campus near Yosemite, Calif. Brandon flew off to South Africa the next year, serving a local community called Haniville, living with locals near Cape Town, traveling the coast, and doing some studying in between. His last adventure before the "real world" sent him to study C.S. Lewis and poetry at Oxford University in England. There he thoroughly enjoyed a Christmas party at C.S. Lewis's house.
Brandon is not originally from the Golden State. He hails from Wauwatosa, Wisconsin. Among many other things, he loves his family, friends, photography, seasons, and nostalgic movies that try to pin down the elusive concept of home.