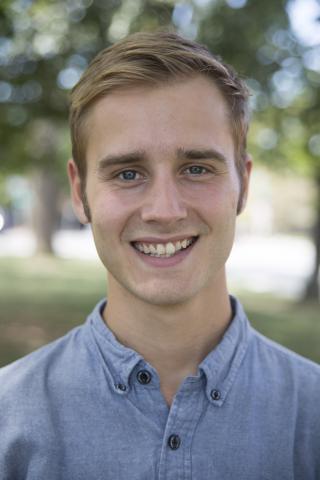 Avery Davis Lamb is Federal Policy Associate for Interfaith Power & Light and Director of Faithful Advocacy for the DC, Maryland, Northern Virginia affiliate.
Avery grew up in Topeka, Kansas, a city surrounded by farms, grasslands, and prairies. It was in these wide-open spaces he developed a deep love for agriculture, wilderness, and the beauty of Creation. He traded prairie vistas for ocean vistas when he moved to Pepperdine University in Malibu, California. At Pepperdine, Avery cultivated his interest in the land, studying Biology and Ecology, with a minor in Sustainability. Avery has worked for the US Geological Survey, doing stream ecology research in the Santa Monica Mountains, and Sojourners, where he focused on environmental organizing and advocacy. He is a member of Foundry United Methodist Church in Washington D.C., where he leads the God and the Great Outdoors group.
Avery loves gardening, Wendell Berry, and all things food. He is committed to watershed discipleship and creation care, linking his love for beauty with his conviction that we are called to l'ovdah (to serve) and l'shomrah (to keep) Creation, both human and non-human. You can find him on twitter @avisthedavis.