Events and Administration Assistant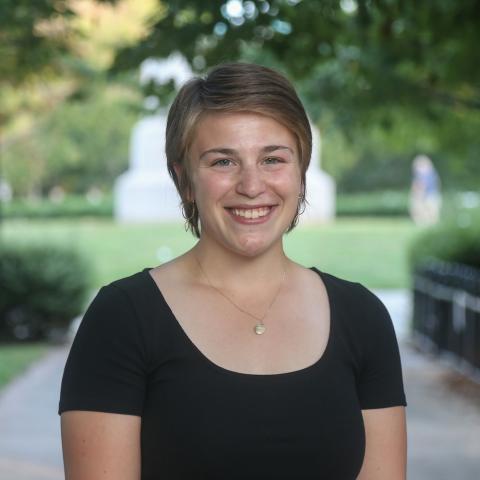 Hi there! My name is Anna, and I am from a small town in Western Pennsylvania where people say "yinz." I grew up in a literature-loving family that fostered a delight in words, creativity, and beauty. At an early age, I fell in love with stories and witnessed their power to deepen my understanding of the Creator, creation, others, and myself.
After high school, I spent a year living and serving in an international community in Amsterdam, where I developed a love for intentional community and cross-cultural communication. I recently graduated from Slippery Rock University of Pennsylvania with an undergraduate degree in creative writing and art history. I had the incredible opportunity this past summer to spend six weeks backpacking through the Wind River Range of Wyoming, where I became a Certified Outdoor Leader with the Wilderness Education Association.
Throughout my journey as a follower of Jesus, I have found that it is the story of the gospel that pulls me back into the arms of Christ each time my attention is drawn away by some ephemeral thing. I was drawn to the work of Sojourners because of their commitment to storytelling. As Sojourners seeks transformation in the world, it is through storytelling that they herald the new reality of the gospel — a reality of justice, hope, and equity.
When I'm not working, you can find me pretending to be Mary Oliver, discovering new ways to eat sweet potatoes, and overreacting to every single dog I see.