Andrew Chung is a reporter at Reuters.
Posts By This Author
Supreme Court Restricts Deportations of Immigrant Felons
04-17-2018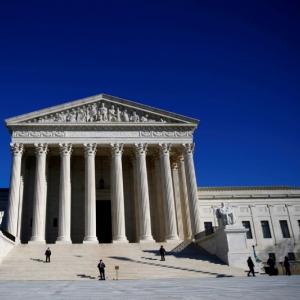 The U.S. Supreme Court ruled on Tuesday that an immigration statute requiring the deportation of noncitizens who commit felonies is unlawfully vague in a decision that could limit the Trump administration's ability to step up the removal of immigrants with criminal records. The court, in a 5-4 ruling in which President Donald Trump's conservative appointee Neil Gorsuch joined the court's four liberal justices, sided with convicted California burglar James Garcia Dimaya, a legal immigrant from the Philippines.
Democrats Amass Support Needed to Block Senate Vote on Gorsuch
, 04-03-2017
Senator Lindsey Graham, a Republican committee member, expressed regret that his party would be forced to change the Senate rules and said the "damage done to the Senate's going to be real."
"If we have to, we will change the rules, and it looks like we're going to have to. I hate that. I really, really do," Graham said.