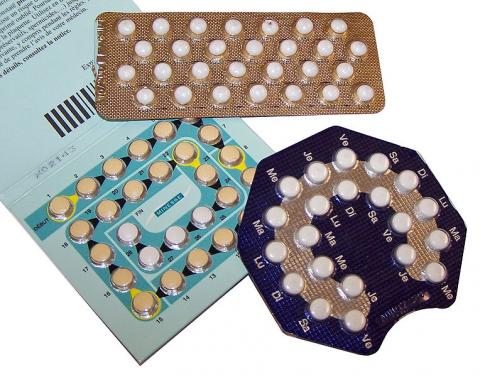 President Obama on Friday said that all insurers — not all religious institutions — will be required to offer free contraceptive services to women.
Here's what people are saying about it:
President Obama:
"We've been mindful that there's another principle at stake here –- and that's the principle of religious liberty, an inalienable right that is enshrined in our Constitution. As a citizen and as a Christian, I cherish this right."
Archbishop Timothy Dolan, president of the U.S. Conference of Catholic Bishops:
"Today's decision to revise how individuals obtain services that are morally objectionable to religious entities and people of faith is a first step in the right direction. We hope to work with the Administration to guarantee that Americans' consciences and our religious freedom are not harmed by these regulations."
Family Research Council:
"Liberals say keep your morals out of the bedroom, yet the President's plan forces everyone to pay the cost for someone else's contraceptive use in the bedroom. That's not freedom, it's a mandate."
Richard Land, Southern Baptists' Ethics & Religious Liberty Commission:
"Mr. President, mere accounting tricks will not suffice. You have given your fellow citizens' cry of conscience the dismissive back of your hand by offering them not a solution, but a distinction without a difference."
Catholic League:
"If the insurance plan of a Catholic institution must cover services it deems immoral, then such a healthcare plan is offensive, plain and simple."
Alliance Defense Fund:
"The Obama administration's rule change doesn't change anything. Employees will still pay for this coverage. Through this sleight of hand, the administration is forcing indirectly what it can't do directly. It is still forcing people of faith to subsidize practices and treatments that violate their values, their morals, and their religious beliefs."
Catholic Health Association:
"The Catholic Health Association is very pleased with the White House announcement that a resolution has been reached that protects the religious liberty and conscience rights of Catholic institutions. The framework developed has responded to the issues we identified that needed to be fixed.
We are pleased and grateful that the religious liberty and conscience protection needs of so many ministries that serve our country were appreciated enough that an early resolution of this issue was accomplished."
Catholics for Choice:
"it is doubly disappointing that the White House did not agree to extend the new plan to churches and others who were granted an exemption. It means that the gardeners, secretaries, cleaners, cooks and all those who work for churches around the country will continue to be discriminated against."
Democrats for Life:
"We are pleased that the conscience rights of religious employers will be protected as the Administration continues to implement the national health care law in a positive manner."
Americans United for Separation of Church and State:
"In a nation that separates religion and government, it is wrong to let the Catholic hierarchy and the Religious Right write laws that impose their theology. American women, including the 98 percent of Catholic women who have used birth control, have every right to be outraged by the disproportionate political influence of the handful of men who run the Catholic Church and the Religious Right."
NETWORK, a national Catholic social justice lobby:
"The insurance-based solution honors both the conscience of the employer and the desires of individual employees. We are so grateful that through thoughtful consideration of the competing needs of people of different faith perspectives the administration has found a way to honor faith-based conscience objections."
ACLU:
"The most important thing is that the administration ensured that every woman who needs coverage for contraception is receiving it. We know that Catholics in the pews support this position as 98 percent of Catholic women use contraception and 58 percent of Catholics support insurance coverage for contraception."
Religious Action Center of Reform Judaism:
"Going forward our principle remains that every woman is entitled to access to contraception as a matter of basic rights and fundamental dignity, including women who work for entities covered by the exemption. There can be no discrimination in basic health services. We hope and expect that the application of this compromise protects the health of all women in the United States."
Union of Orthodox Jewish Congregations of America:
"We commend the President and his advisers for responding to the deep concerns regarding America's first freedom of religious liberty expressed by our organization and so many others. We thank the White House officials with whom we discussed this critical issue ... for their attention and action. The President's stated commitment is a positive first step forward, the details of implementation are crucial and we look forward to working with the Administration to see that through."
Kevin Eckstrom is editor-in-chief of Religion News Service. Via RNS.