Every September, Sojourners welcomes a new cycle of interns who have committed to living and working with us in our office in Washington, D.C., for one year. This group of 10 women and men work full time in the ministry of Sojourners, are given vocational and spiritual guidance, and live together in intentional community. Sojourners is also committed to providing housing, health care, food, and a modest living stipend for each of these great additions to our team.
The Sojourners Internship Program is more than an internship program: it's one of the many ways we seek to build the next generation of leaders turning faith into action for social justice. Alumni of our program are serving as pastors, educators, and activists across the world (now more than 300 strong!). Several have joined our staff. Many of our alumni tell us this internship was a catalyst on their journeys.
We're excited to introduce the newest group of Sojourners interns – Cycle 31 – to you. They are a group that comes from a diversity of backgrounds and religious traditions, and all offer their unique experiences and life journeys to our work here. Continue reading below to learn about each member of Cycle 31 and someone they're grateful for who has influenced their personal journey to Sojourners. We look forward to seeing how they will transform us and be transformed by their experience with us in the coming year!
Abby Olcese – Advertising Assistant
I'm a 2010 University of Kansas Graduate, with a BS in Journalism, and professional experience that ranges from non-profit internships to campus ministry to teaching English as a Foreign Language, which I was doing for the last year in Prague, Czech Republic. I'm originally from Lawrence, Kan. I have a passion for art and popular culture, and am particularly interested in the way these address issues of justice and faith.
I'd especially like to thank my parents, Charles and Camille Olcese, who gave me an early education in diversity, social justice, and culture. Their tireless support and love has helped bring me to what I believe will be an extraordinary year of service and learning at Sojourners.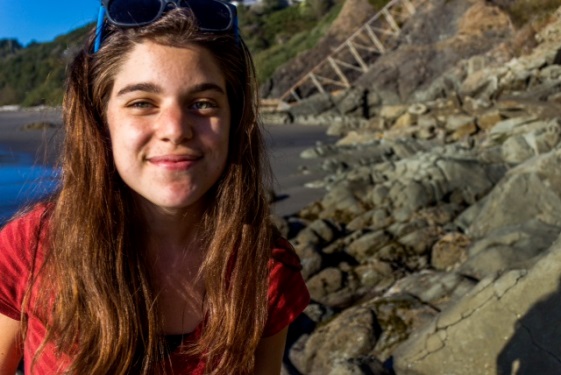 Ariana DeNardo – Donor Services Assistant
I come to Sojourners from the North Shore of Massachusetts, having recently finished studies in sociology and creative writing at Gordon College. Over the past few years I have enjoyed tutoring writing, camp counseling, and facilitating dialogue on campus. Particular passions of mine include racial reconciliation, LGBTQ rights, and environmental stewardship.
I would like to recognize my parents Lynda and John, for inspiring me toward this work. Peacemakers and bridge-builders, they taught me by their lifestyles what an embodied and holistic faith can look like.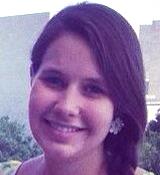 Kaeley McEvoy – Campaigns Assistant
My name is Kaeley McEvoy and I am originally from the wonderfully small town of Woodbury, Conn. Most recently, I graduated from Gettysburg College in Gettysburg, Penn., with degrees in Religious Studies, Writing, and Peace and Justice Studies. I am absolutely thrilled to be working as the Sojourners Campaigns Assistant this year under the supervision of Beau Underwood. I have a strong interest in the intersection of faith and politics and am interested to examine the influence of religion on the public sphere.
I would like to recognize my spiritual and professional mentor Rev. Da Vita McCallister, Associate Conference Minister for Leadership Development and Congregational Vitality at the Connecticut Conference of the UCC. Rev. McCallister has been a constant source of guidance, inspiration, and an embodied example of the living Spirit in my life for the past four years. She has been essential in nourishing my vocational call and for that I am grateful.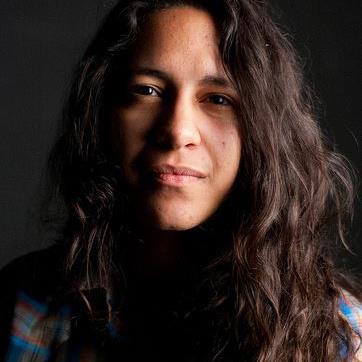 Lani Prunes – Editorial Assistant
I was born and raised in Philadelphia and recently graduated from Eastern Mennonite University with a degree in English literature and writing studies, while minoring in journalism and communications. While at EMU I co-edited EMU's literary magazine, The Phoenix, and served as a staff member on the student paper for all four years in one capacity or another. While studying abroad in Guatemala and Colombia, I studied disputes over displacement and land titles, and the sadly familiar ache of urban violence.
I would like to recognize Ann Hershberger, a nursing professor at EMU and one of our leaders in Latin America, for indirectly creating the path toward Sojourners. Through her stark nature and honesty, she taught me to see injustice as more than an oblique standard with no answers, but as a place where God resides to hold God's people close, a place where the poor smile at each sunrise and praise the God of the harvest and of the life-giving water. For those lessons I will be forever grateful.
Ryan Stewart – Online Assistant
I'm originally from Colorado Springs, Colo., but I just graduated from Pomona College in southern California. I'm fascinated by what it means to engage in seemingly "secular" activities in a distinctively Christian manner. I love that Sojourners provides me the opportunity to think deeply about the intersection of faith, politics, and online technology.
I am deeply grateful to Chris and Lorraine Harry, the InterVarsity staff workers at Pitzer and Pomona Colleges. During my time at Pomona, they pushed me to be vulnerable with my Christian community about difficult issues related to race, class, and gender. Without their patient emphasis on racial reconciliation and justice, I might have never applied to work at Sojourners.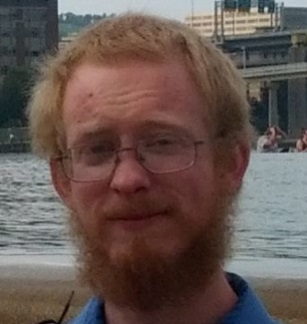 Greg Williams – Communications Assistant
I'm coming most recently from Beaver Falls, Penn., (a small town outside of Pittsburgh, if your Western PA geography is weak). A few years ago, I graduated from Geneva College, located there, with a BA in History and I just finished my master's in Religion at Trinity School for Ministry, a nearby seminary. I find the intellectual and social ability of the church to effect social change absolutely fascinating academically and am looking forward to tapping into some of that ability at Sojourners.
I would love the chance to thank my parents, Bert and Nancy Williams, for modeling how the faithful Christian life is expressed in a love which cannot stand injustice. By their work and life in poor neighborhoods, they have shown me that truly loving people, truly sharing a holistic gospel, includes empowering them to improve their lives and communities. That kind of empowerment is part of Sojourners' mission and why I am excited to be part of the organization.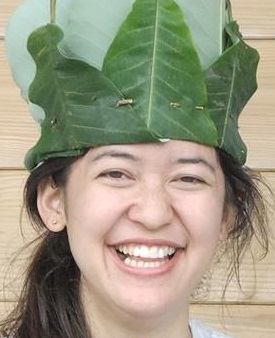 Rachel Buller – Circulation and Resources Assistant
I grew up in Comer, Ga., in an intentional Christian community called Jubilee Partners. I received a BA degree in English at Mars Hill College and then spent two years volunteering at Asian Rural Institute in Japan. As a volunteer, I met grassroots leaders from minority and tribal groups in Asia, Africa, and the Pacific and learned about food security issues in remote areas. I have become interested in sustainable agriculture and the use of local resources as community development tools for the empowerment of rural people.
I would like to express my gratitude to Al Lawler, the community librarian at Jubilee Partners, for recommending that I apply to Sojourners. His support and encouragement pushed me to learn more about the magazine and ministry of the organization, and convinced me that I had a real chance of being accepted as an intern.
Charissa Laisy – Mobilizing Assistant
I was born in Cleveland, Ohio, but spent time most recently in Chicago and call it home. I attended North Park University where I received degrees in sociology and political science. I'm particularly interested in the intersections between gender and race as they relate to class, and how policy and legislation can combat contemporary social issues.
I'm indebted to my dad who in high school gave me God's Politics, a book that ignited a passion for politics in me that I didn't know existed.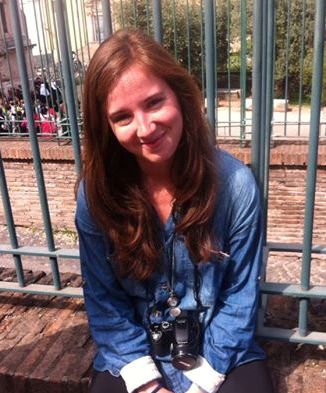 Jenna Barnett- Editorial Assistant
I'm originally from San Antonio, but graduated in May from Furman University, where I double-majored in sociology and religion, and took as many creative writing classes as possible. At Furman, I became involved in interfaith service and reconciliation, along with community empowerment models rooted in the Liberation Theology ideals of solidarity and empowerment. Seeking a place to further live out these values, I spent the past two summers living and working at Jubilee Partners in Comer, Ga., where I gardened and taught English to refugees.
I want to quickly recognize Amy Canosa, former Assistant Director of the Mere Christianity Forum at Furman University, and an important spiritual leader in my life. She showed me it was possible to have a faith that was both loving and questioning, and gave prayer and direction to my frustrations with perpetual war, systemic poverty, and condemning theologies. Her prayer and direction has helped lead me to Sojourners.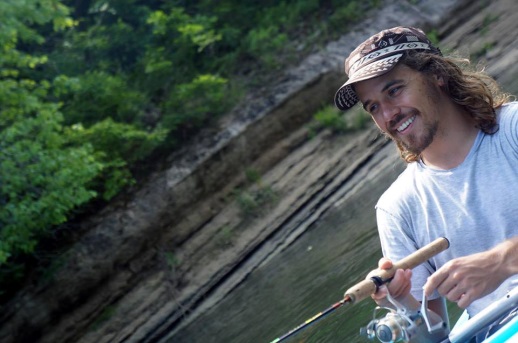 Ted English – Executive Assistant
Although I've lived in many places, I spent a good part of my formative years in Northwest Arkansas. I later studied English Literature and Non-Profit Studies at The University of Oklahoma and continued on to complete a master's degree in Composition and Rhetoric. During my graduate work I had a lot of fun teaching first-year writing. Recently I've become interested in a variety of theological and social justice issues such as restorative justice, process theology, and liberation theology. I also spent the last two years in Colombia where I was teaching English at a University that was nestled beside the Caribbean Coast.
I would like to give a shout out to my friend Katie Bain. Katie and I taught together in Colombia and, having shared a similar faith background, we enjoyed many conversations exploring topics relating to things like theology, intercultural studies, and pop culture. Knowing my interest in how Christianity relates to social justice she sent me a web link to Sojourners internship program, and thus my journey here began.
Got something to say about what you're reading? We value your feedback!