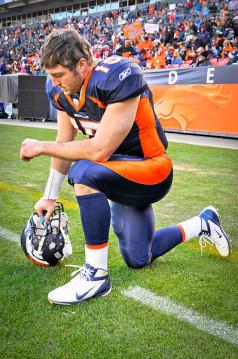 Now that you're joining the Patriots, I'd like to offer you a few pointers on your new regional home. I realize that, to someone from the deep South, this may seem like just another part of Yankeedom, but New England is really a different place than New York. And given what happened in the Big Apple last year, I'm sure that's good news, and the less said about it the better.
Anyway, New England is a great place to get a graduate degree, and you could not find a better institution than the U. of Foxboro to do advanced work in the liberal art of playing quarterback, under the tutelage of Prof. Brady. A dissertation on passing might be a good idea.
Aside from football, New England has a lot of variety of the human experience: steady habits in Connecticut, socialists in Vermont, cranky individualists in New Hampshire, a Tea Party governor in Maine, a Republican-turned-Independent-turned Democratic governor in Rhode Island, an African-American governor in Massachusetts. But wherever you go in this fair territory, same-sex couples can get married. That's how we roll.
As to religion, which I know is a special interest of yours, well, it's been a long time since this was America's Bible Belt. And also since it was overwhelmingly Catholic. In fact, New England is now bidding fair to supplant the Pacific Northwest as the least churched region in the country. Nowhere are evangelicals thinner on the ground than here. You can pretty much regard this as mission territory — kind of like the Philippines, if you know what I mean.
You should be aware, however, that in contrast to where you come from, New Englanders don't tend to inject a lot of religion into their public life. A while back, there was a lot of nasty political fighting between the Yankees and the Irish (read: the Protestants and the Catholics), and along about a half century ago New Englanders figured they would do better to call off the sectarian war and leave religion to the communal life of their several tribes.
That's not to say that we hold the personal religious views of others against them. To the contrary, we had no problem electing a Mormon governor (that would have been Mitt Romney). If professional athletes choose to wear their faith on their sleeves — e.g. Manny Ramirez, Curt Schilling, David Ortiz — that's OK.
Actually, when it comes to public religion, the principal cults are the sports teams. We call ourselves Red Sox Nation (though somewhere around Hartford there begins a DMZ with a certain New York franchise). The Celtics and the Bruins are also the object of our zealous devotion, and of course the Patriots too. If you get to play this year, you'll be celebrated for whatever you accomplish on the field. And if you choose to take a knee for the Lord, be our guest. Just don't expect a lot of company.
Mark Silk is Professor of Religion in Public Life at Trinity College and director of the college's Leonard E. Greenberg Center for the Study of Religion in Public Life. Via RNS.