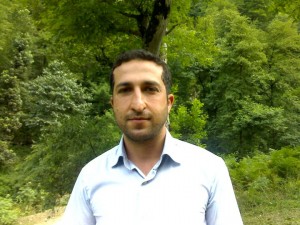 The news cycle often moves so quickly that very often big news stories are forgotten within a day, sometimes even more quickly.
I prayerfully hope that this is not and will not be the case with the story of Pastor Youcef Nadarkhani, the Iranian Christian leader who has been sentenced to death for refusing to recant his religious beliefs and convert to Islam.
Arrested in 2009 on a charge of apostasy, he has spent two years in jail, with his wife also being jailed on similar charges last year.
The world's media was watching then.
Are they watching now?
Yesterday, it was reported that the Iranian Supreme Court had called for a retrial of Pastor Nadarkhani, due to concerns about the original investigation. This is good news, and offers hope that Youcef will not have to give up his life for his belief in Jesus Christ.
However, while this development offers hope, there must be sustained pressure from the international community to ensure that Pastor Nadarkhani and others like him are never put in such a situation again.
It is encouraging to hear that the Church around the world is putting pressure on Iran to release the Pastor -- most notably in Britain and the Vatican. Archbishop Desmond Tutu has made an impassioned appeal to the Iranian authorities to "free Yousef Nadarkhani, and allow him and all other members of minority religions in Iran to worship God.
Got something to say about what you're reading? We value your feedback!