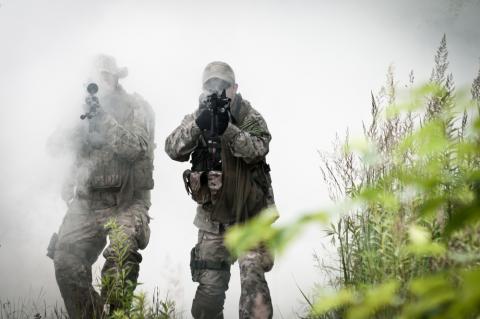 While compiling the morning "Daily Digest," I often recall the advice of Karl Barth, who is said to have told young theologians "to take your Bible and take your newspaper, and read both. But interpret newspapers from your Bible."
There are many mornings that Jesus' advice comes to mind after reading the news. When you hear of wars and rumors of wars, do not be alarmed; this must take place, but the end is still to come (Mark 13:7). While I am not an end times apocalyptic, there are days that Jesus' prophecy seems all too real. For instance, just in today's news:
In the Mideast,
In Africa,
A major base of Somalia's al-Shabab militants was captured by government troops backed by African Union forces
In South America,
Two soldiers and an eight-year old boy were killed in Colombia by explosives planted by the country's largest rebel group, the FARC
In Asia,
Three Tibetans killed themselves by self-immolation in western China over the past three days, to protest China's repression of Tibet,
And in the rumors category...
A depressing litany. But, interpreting it "from the Bible," as Barth suggested, I can see Jesus weeping, as he did over Jerusalem, and saying to the world, "If you, even you, had only recognized on this day the things that make for peace! (Luke 19:42).
And, I can hear him saying to us, "Do not be alarmed."
Duane Shank is Senior Policy Advisor for Sojourners. Follow Duane on Twitter @DShankDC.
(Photo of special forces troops patrolling in the smoke by Przemek Tokar/Shutterstock.com.)