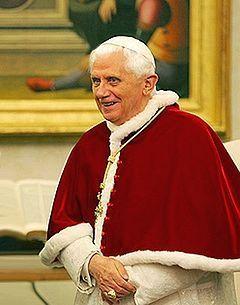 In his message for the 2012 celebration of World Communications Day, Pope Benedict XVI praised the benefits of social media, while also cautioning against its dangers.
"Search engines and social networks have become the starting point of communication for many people who are seeking advice, ideas, information and answers," he said. "In concise phrases, often no longer than a verse from the Bible, profound thoughts can be communicated, as long as those taking part in the conversation do not neglect to cultivate their own inner lives."
In other words, use new media to communicate thoughts and ideas, but don't let it use you.
Duane Shank is Senior Policy Advisor for Sojourners. Follow Duane on Twitter @DShankDC.