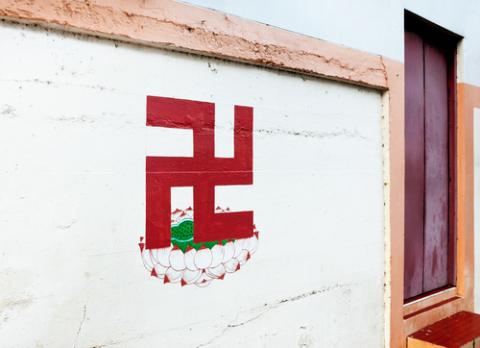 The first ever global study of anti-Semitic attitudes shows that more than a quarter of the world's population (26 percent) harbors anti-Semitic views.
The poll, released Tuesday by the Anti-Defamation League, also finds that a large proportion of the world has never heard of the Holocaust, or denies historical accounts of it.
Of those polled, 54 percent of those polled — and less than half of those under 35 years old — had heard of the Holocaust.
"For the first time we have a real sense of how pervasive and persistent anti-Semitism is today around the world," said Abraham H. Foxman, national director of the Anti-Defamation League.
The ADL's "Global 100 Index" also found that the least anti-Semitic place in the world is Laos, where anti-Semitic beliefs are held by .2 percent of the population. The most anti-Semitic is in the West Bank, which is under Israeli control, and Gaza, where 93 percent of people held anti-Semitic beliefs.
Protestant nations generally have the lowest levels of anti-Semitism, as do English-speaking nations, where 13 percent hold anti-Semitic attitudes, the survey found. The poll is 11 questions that refer to common stereotypes about Jews, a metric that the ADL has long used in U.S. surveys of anti-Semitic attitudes. Those who answered "probably true" to six or more questions were deemed anti-Semitic.
Of the 74 percent of those surveyed who said they had never met a Jew, a quarter displayed anti-Semitic attitudes. Of the more than a quarter (26 percent) who harbor anti-Semitic attitudes, 70 percent had never met a Jewish person, the survey showed.
Survey researchers polled more than 53,000 adults in 96 languages in 102 countries and territories. The study has a margin of error of plus or minus 4.4 percentage points for most countries.
It was funded by a grant from New York philanthropist Leonard Stern.
Lauren Markoe writes for Religion News Service. Via RNS.
Photo: Swastika on a wall in Thailand. Courtesy Migel via Shutterstock.