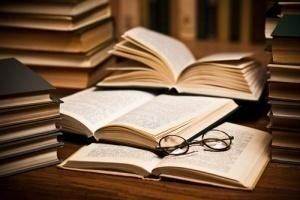 Among my must reads are the Sunday New York Times Book Review and other book reviews I come across in various media outlets. There are too many books being published that I would love to read, but just don't have the time. So, I rely on reading book reviews as one way of keeping in touch with what's being written. Here are my picks from this week's books.
Thomas Jefferson: The Art of Power
By Jon Meacham, reviewed by Jill Abramson
"The time does seem right to highlight Jefferson's skills as a practicing politician, unafraid to wield "the art of power" or to put it to uses often at odds with his small-government ideology. So insistently does Meacham stress Jefferson's pragmatism, which at times made him appear hypocritical to his followers no less than to his opponents, that in places the book has a curiously focus-grouped quality, as though Meacham has carefully balanced the consensus view of Jefferson the visionary "framer" and "founder" against the dissenting claims of assorted critics and skeptics, apportioning equal time to each. But to be fair, he also suggests that Jefferson himself was attuned to the medley of voices and competing interests. And what could be more reassuring in 2012 than a biography that explains how in turbulent, divided times a great president actually managed to govern?"
By David Nasaw, reviewed by Christopher Buckley
David Nasaw's biography of Joseph P. Kennedy, a man involved in virtually all the history of his time.
"Kennedyland is terrain notably susceptible to idolatry, hatemongering, whitewash, conspiracy-thinking, sensationalism and other agendas. Nasaw credibly avers that he has taken forensic pains to excise anything that could not be confirmed by primary sources. I am no historian, but the evidence appears to support his claim. His research is Robert Caro-esque; barely a paragraph is not footnoted. And he is unsparing about his subject's shortcomings, which are numerous.
"Given the extraordinary sweep of Kennedy's life — banker, Wall Street speculator, real estate baron, liquor magnate (but not bootlegger), moviemaker, Washington administrator, ambassador, paterfamilias and dynastic founder — the miracle is that Nasaw was able to tell the whole damned story in only 787 pages."
By Karen Elliott House, reviewed by Michael J. Totten
Karen Elliott House draws on 30 years of research and reporting in this examination of Saudi society.
"The Pulitzer Prize-winning journalist Karen Elliott House has been visiting the kingdom for more than 30 years, and in her new book, "On Saudi Arabia: Its People, Past, Religion, Fault Lines — and Future," she skillfully unveils this inscrutable place for regional specialists and general readers alike. "For millennia," she writes, "Saudis struggled to survive in a vast desert under searing sun and shearing winds that quickly devour a man's energy, as he searches for a wadi of shade trees and water, which are few and far between, living on only a few dates and camel's milk. These conditions bred a people suspicious of each other and especially of strangers, a culture largely devoid of art or enjoyment of beauty."