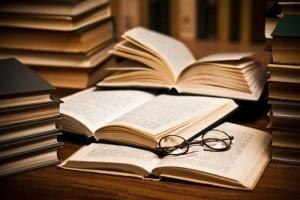 Among my must reads are the Sunday New York Times Book Review and other book reviews I come across in various media outlets. There are too many books being published that I would love to read, but just don't have the time. So, I rely on reading book reviews as one way of keeping in touch with what's being written.
Here are my picks in this week's books of interest:
The One: The Life and Music of James Brown
By RJ Smith, Reviewed by Al Sharpton
RJ Smith's biography of James Brown links the legendary singer's work to broader cultural changes in America.
Smith not only effortlessly highlights James's unmatched musical career, but also provides a well-studied historical context for the basis of his artistic expression. Chronicling the legacy of resistance through music, Smith explains how James's artistry was closely linked to the struggle for civil rights as well as the cultural expression of blacks, from Africa through slavery and the journey into the 20th century. It would after all be impossible to discuss 20th-century music and the civil rights/black power movement without putting James Brown at the top of that list. And "The One" is the first serious book to explain precisely why.
By E.J. Dionne Jr., Reviewed by Jeff Greenfield
The Battle for the American Idea in an Age of Discontent.
Rather than publish another smack-down polemic, most of which could be entitled "You're a Moron If You Don't Agree With Me," Dionne takes his readers on a richly researched tour of history to restore the broken consensus about who we are and what America stands for.
"Building a new consensus," he says at the outset, "will be impossible if the parties to our political struggles continue to insist that a single national trait explains our success as a nation and that a single idea drives and dominates our story." Our country, he says, "has witnessed the rise of a radical form of individualism that simultaneously denigrates the role of government and the importance most Americans attach to the quest for community." Dionne believes that figures as diverse as Alexander Hamilton, Henry Clay, Abraham Lincoln and Theodore Roosevelt would have been appalled by the understanding — or, rather, misunderstanding — of what "the American System" is all about. And over the next 200-plus pages, Dionne marshals an array of historians to reinforce this central point.