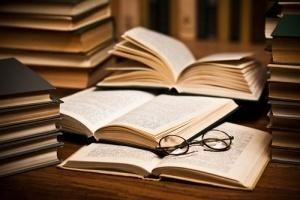 Among my must reads are the Sunday New York Times Book Review and other book reviews I come across in various media outlets. There are too many books being published that I would love to read, but just don't have the time. So, I rely on reading book reviews as one way of keeping in touch with what's being written.
Here are my picks in this week's books of interest:
Daniel Klaidman's "Kill or Capture" and David Sanger's "Confront and Conceal"
Kill Or Capture: The War on Terror and the Soul of the Obama Presidency
By Daniel Klaidman
Confront And Conceal: Obama's Secret Wars and Surprising Use of American Power
By David E. Sanger
Reviewed By Dina Temple-Raston
Two new books portray President Obama as more aggressive in his counterterrorism policy than many thought he would be. Front and center is the case of an American-born radical imam named Anwar al-Awlaki, targeted and killed by a drone strike in Yemen.
"Kill or Capture" by Newsweek reporter Daniel Klaidman focuses on the president's counterterrorism policy specifically, from the hand-wringing over the closing of the Guantanamo Bay prison to the development of drone policies. The book makes clear that Obama had no qualms about killing Awlaki.
Klaidman's account is supported by another meticulously reported, immensely readable book from the New York Times' chief Washington correspondent, David Sanger. In "Confront and Conceal," Sanger provides details about a memo that administration lawyers wrote in 2010 with the goal of providing legal justification for the assassination of Awlaki.
Klaidman and Sanger were clearly given extraordinary access to key players in the administration to write their books. In some cases, they appear to have talked to the same sources: Several of their stories track nearly word for word. The problem is that both authors, perhaps because of the access, provide a largely uncritical view of the Obama administration's process. Fly-on-the-wall reporting, by its very nature, lacks skepticism.
By Jeremy Waldron, Reviewed by Michael W. McConnell
A legal philosopher urges Americans to punish hate speech.
Waldron begins with the premise that in a "well-ordered society" not only must all people be protected by the law; they are entitled to live in confidence of this protection. "Each person . . . should be able to go about his or her business, with the assurance that there will be no need to face hostility, violence, discrimination or exclusion by others." Hate speech undermines this essential public good. "When a society is defaced with anti-Semitic signage, burning crosses and defamatory racial leaflets," Waldron says, this assurance of security "evaporates. A vigilant police force and a Justice Department may still keep people from being attacked or excluded," but the objects of hate speech are deprived of the assurance that the society regards them as people of equal dignity.