What happens when women and men suffering trauma and abuse can't find sanctuary in places of worship—and even encounter biblical teachings that condone such violence? Each year more than 12 million people in the U.S. experience domestic abuse and intimate partner violence. Many survivors turn to faith leaders and communities of worship for guidance, only to find that what they hoped would be a refuge is yet another unsafe space. It doesn't have to be this way. In recognition of Domestic Violence Awareness Month, we offer this series to help people of faith learn how scripture can provide hope and healing to those in abusive relationships.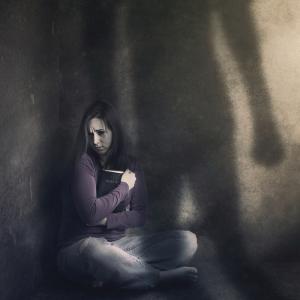 Bruised and battered in body and spirit, many victims of domestic violence are looking to faith communities for guidance. We must do more to make sure our congregations are safe spaces for survivors of abuse. And that starts with naming the sin of domestic violence in our churches and examining how our own sacred texts have been misinterpreted to condone such abuse.
This October—as part of Domestic Violence Awareness Month—we're featuring a new online series called Troubling Texts: Domestic Violence in the Bible. With thought-provoking commentary from experts, pastors, and emerging scholars, we'll take a hard look at how scripture has been used to justify domestic violence.