Celebrating Women of Wisdom

Throughout millenia, women's voices, spirituality, and leadership have sustained and guided families and communities. Their commitment and witness, woven together through oft-forgotten stories, continue to enrich the fabric of society. In honor of Women's History Month, we bring you this interfaith collection of stories of everyday women who continue to challenge and inspire this generation and the next.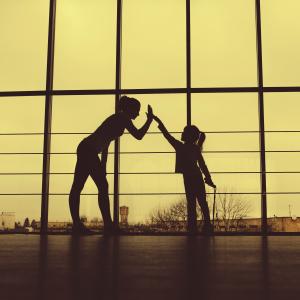 The Jewish people were nearing the end of their 40 years wandering through the desert when Moses orchestrated a census to determine how the promised land would be divided among families when they arrived. Mahlah, Noah, Hoglah, Milcah, and Tirzah were five sisters. The fact that they are often referred to as the "daughters of Zelophehad" or the "daughters of Z" reflects the patriarchy of the day (in which, for instance, land was only passed to a male heir). "Z" had died in the desert, and these women of the wilderness advocated for themselves with Moses.