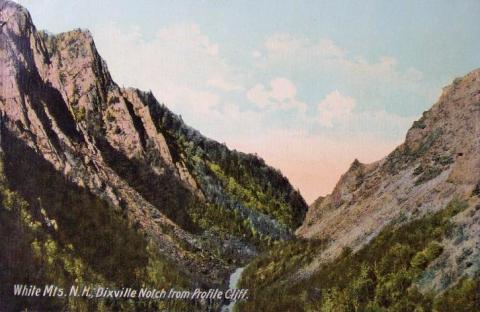 Just after midnight Tuesday at The Balsams, an historic, grand hotel nestled in the foothills of the White Mountains, the entire population of tiny unincorporated town of Dixville Notch, N.H., cast the very first votes in the 2012 New Hampshire primary — all nine of them.
Former Massachusetts Gov. Mitt Romney tied former U.S. Ambassador to China Jon Huntsman with two votes each, while Ron Paul and Newt Gingrich both received a single vote. President Obama also won his first votes — three.
Since 1960, the denizens of Dixville Notch near the thriving metropolis (by comparison) of Berlin, have been the first citizens of the Granite State to vote in the primaries thanks to a state election law that permits towns with a population of fewer than 100 to begin casting ballots at midnight. According to the Washington Post, polls opened at midnight and closed five minutes later, as a gaggle of reporters that outnumbered the Dixville Notch voters 20 to 1 watched with cameras rolling.
The Washington Post report continued:
Tanner Tillotson, who is 23 and a grandson of the previous owner of The Balsams, obligingly offered his comments to a bank of TV cameras: "We've seen a tie in the Republican primary between Mitt Romney and Jon Huntsman, and I think the voters should take that as a sign that they should vote for whom they want, rather than who might win. Dixville always has played this tiny but important role in the process."

He voted for Obama.

While the results are expected to be certified by New Hampshire's secretary of state, the whole affair was, with all due respect to a hospitable citizenry, a bit of a fraud. None of the voters actually live in Dixville Notch.

The grand old resort closed in October for renovations, and the new owners gave the more than 300 employees a severance package. Tillotson and his parents, Thomas and Debra, do own a home on the property but spend much of their time in Boston. The others have moved away to find work in other places. The state allows residents to retain their most recent place of registration, and so the sturdy loyal nine all trooped here to do their duty.
Meanwhile, in Harts Location, another tiny burg that traditionally votes second in New Hampshire, Romney, who is expected to place first in the primary statewide, was the clear winner. Romney won five votes to Paul's four, with Huntsman placing third (with two votes), followed by Texas Gov. Rick Perry and Gingrich with one vote each.

We'll have to wait another 12 hours or so to know how the candidates will fair statewide, as the last polls close in New Hampshire at 8 p.m. EST.

Cathleen Falsani is Web Editor and Director of New Media for Sojourners. Follow Cathleen on Twitter @GodGrrl.