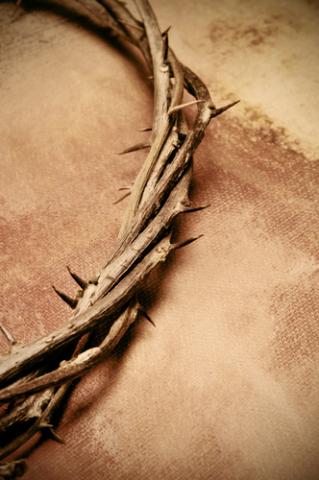 Lots of folks love preaching about the risen Christ on Easter Sunday without talking about what he went through to get there. It's a bad habit we Protestants have, but plenty of us skip right over Maundy Thursday and Good Friday to Easter. Part of this is because we don't like to have to deal with the darkness of Jesus' crucifixion, suffering, death and burial, but it's also because we don't really understand the resurrection.
For me, resurrection is a process, rather than a one-time event. It's more like how Martin Luther King spoke of history's arc, bending toward justice. God's arc for the whole of humanity is long, chaotic and sometimes even violent. But it bends toward hope. It bends toward life and love. That love, though not yet fully realized, is a restoring love that is greater than the sum total of the destructive forces humanity can muster.
Resurrection literally means to make something right again. Though we are bent, bruised and bloodied by life's darkness, God's love makes us upright once again. Maybe not today. Maybe not tomorrow. But faith in resurrection means that our entire existence bends toward God's fullness.
Christian Piatt is an author, editor, speaker, musician and spoken word artist. He co-founded Milagro Christian Church in Pueblo, Colorado with his wife, the Rev. Amy Piatt, in 2004. Christian is the creator and editor of Banned Questions About The Bible and Banned Questions About Jesus." He has a memoir on faith, family and parenting — PREGMANCY: A Dad, a Little Dude and a Due Date — hits book stores everywhere April 1. For more information about Christian, visit www.christianpiatt.com, or find him on Twitter or Facebook.
(Crown of thorns image by Nito/Shutterstock)