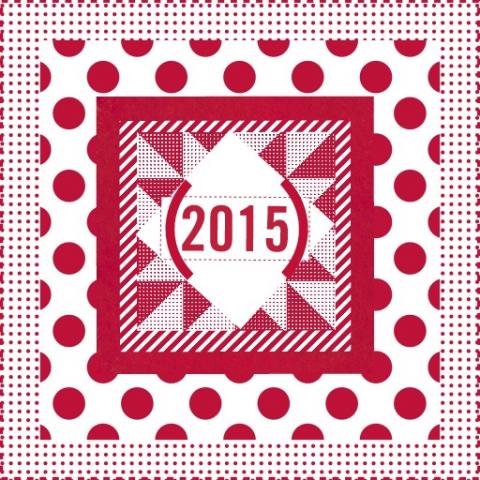 When your grandmother wanted to care for someone, show her support, or express some comforting creativity, she might have patched together a quilt. Maybe it was made out of scraps from dresses or other sewing projects (in my case, my grandmother has a quilt made of all her daughters' old prom dresses from the 60s and 70s- polyester, anyone?). Well, this art form has evolved, drastically, and the newest iteration is not only beautiful, it's powerful.
ONE and (RED) have started a community art project of sorts, known as the (2015)QUILT. Driven by the goal to have an HIV/AIDS free generation by 2015, ONE and (RED) are focusing on the 1,000 babies born every day to mothers who have HIV/AIDS. The crux is this: get the 1.4 million pregnant women who are HIV positive on meds that cost $0.40 a day (you read that correctly), 98 percent of their babies won't have HIV/AIDS transferred to them, and soon enough, we have a healthy generation. How easy does that sound?
In honor of World AIDS Day today, Jim Wallis added his square to the quilt, and I added one too. It's that easy. You'll even get a free Christmas track from The Killers on iTunes if you design and submit a square.
It's easy, it's meaningful, and even though you can't wrap up in it, it still gives a little warmth.
Join Jim, Lady Gaga, Justin Beiber, Ellen DeGeneres, and a whole host of activists and passionate people by creating a square. Feel the warmth. Help produce an AIDS free generation by 2015. See Jim's square here.
Carrie Adams is the Media Relations Associate at Sojourners.