If Hernando de Soto was overestimating how much wealth the world's poor have accumulated by 200 percent, they would still hold 20 times the value of all foreign aid received since 1945. Unfortunately, most if not all of those assets are held outside the formal legal structure for property in their respective countries. In other words, the poor cannot use their land as collateral for anything larger than a microloan because there is no centralized title registry for banks to verify ownership. As a result, the poor cannot access the full value of the wealth they have accumulated, leaving their governments to seek outside sources of investment.
As this previous post points out, governments are granting property rights to foreigners without regard or compensation for rural entrepreneurs who have lived on and worked the land for generations. Keeping the poor in mind, those rural entrepreneurs also know best how to improve the productive capacity of the land without sacrificing future productivity, but the constant threat of land seizures is a disincentive to make such long-term improvements.
The lack of property rights is one of many obstacles facing rural entrepreneurs, who make up most of the world's poor. They know those obstacles best, but they lack the political presence to advocate for their removal. Giving rural entrepreneurs a larger political presence is not a typical focus for international development or social justice. The drivers of such transformation are membership-based business organizations such as local chambers of commerce -- organizations not usually associated with eradicating poverty but that are vital to developing institutions (such as a centralized title registry) that will unlock the great wealth that the poor already have.
One such business organization, the Private Enterprise Foundation (PEF), is an umbrella group of membership-based business organizations that has several programs designed to bring rural entrepreneurs into the political process. You can find a detailed look at PEF's efforts here.
With a greater political voice for rural entrepreneurs, the poor can be more than the measure of social justice -- they can be agents of it. The poor can lead the charge to eradicate poverty.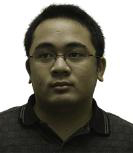 Oscar Perry Abello works in the Global Programs Department at the Center for International Private Enterprise, which has worked for 25 years to strengthen democracy through market-oriented reform. Oscar graduated from Villanova University in 2008 with a B.A. in Economics and a minor in Peace and Justice Studies, and can be reached at oabello@cipe.org. Read more about microfinance as an effective tool for international development in Sojourners magazine.