Here are a few photos from Sunday evening's activities. Look for more Mobilization to End Poverty photos here throughout the week--I'll also do my best to keep my complete Mobilization archive updated each day, but with the volume of photos I'll be taking, it will be a challenge!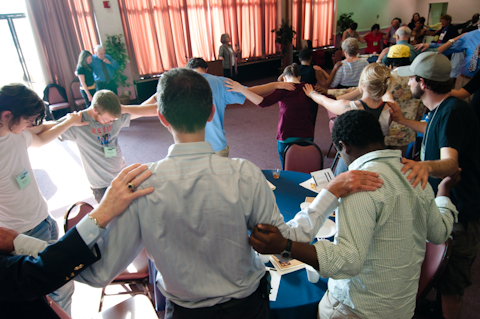 Mobilization Volunteer and Community Leaders meet and greet meal.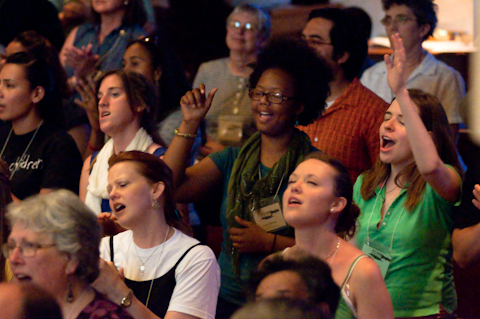 Sunday evening service: Justice as an Act of Worship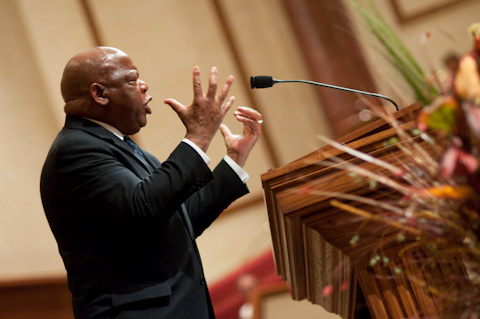 Rep. John Lewis inspires a packed house at Shiloh Baptist Church.
Jim Wallis, Rev. Wallis Charles Smith of Shiloh Baptist, and Rep. John Lewis preside over communion.
Ryan Rodrick Beiler is the Web Editor for Sojourners and a freelance photojournalist whose work can be found at www.ryanrodrickbeiler.com.
Got something to say about what you're reading? We value your feedback!