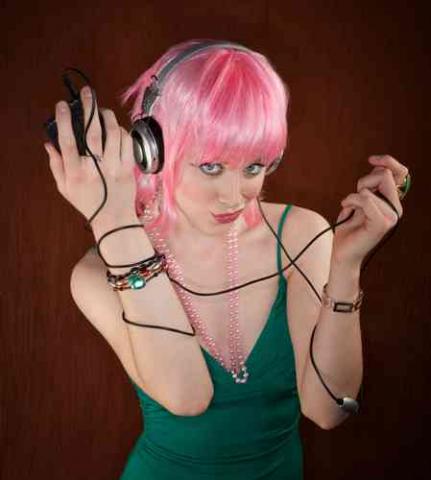 The Donut Burger: a revolutionary combination of meaty goodness and glazed dough. Souther Californian burger chain Slater's 50/50 now offers the heart-attack-waiting-to-happen on its breakfast menu. The burger includes their traditional half beef, half bacon patty, American cheese, and a sunny-side-up egg, all sandwhiched between two giant glazed donuts. Unfortunately, Michael Phelps will be the only one eating the Donut Burger free of guilt—he can use the calories. [via Foodbeast]
Ever wonder what Abe Lincoln would sound like with Pee Wee Herman's voice? Thanks to Jimmy Fallon, now you can see and hear for yourself. [via Laughing Squid]
As long as "cool" exists, it will constantly be in a state of unrest. "Coolness" or "hipness" is perpetually in flux. Once something gains attention and popularity it's no longer cool. Thus, "cool" must attach itself to something else—it's got committment issues. The cyclical nature of "cool" is explored here with particular attention to Brooklyn, a place that "cool" has apparently dumped. [The Atlantic]
It isn't quite the yellow brick road, but Spanish art collective Luzinterruptus' "Literature versus Traffic" installation lines a street in Melbourne, Australia with 10,000 LED-lit books. They're definitely not in Kansas. [via Laughing Squid]
Need a reminder that milk comes from cows? Didn't think so. Well, just in case, check out this pitcher designed to look like it has cow udders. [Laughing Squid]
Hyundai went all out for their 2012 Yeosu EXPO exhibition. With the help of Korean media artist group JônPaSang, they created an enormous hyper-matrix measuring roughly 24 feet tall and 135 feet wide made out of movable 30x30 centimeter styrofoam cubes (in other words, they made three moving walls). [via Viral Viral Videos]
Want to make a tattoo for Justin Vernon? Now you can! The Bon Iver singer-songwriter is holding a contest for fans to design a tattoo. The ink will go on his left forearm and has to be inspired by the early '90s TV series Northern Exposure. Check out some of the finalists. [via Paste]
Warner Bros. released character photos from The Hobbit! Check out the photos here. [Via Paste]
Bubbles are cool. Especially when they're in droplets of water hovering in outer space. Check. It. Out. [via Laughing Squid]
Hungry? Need a good laugh? Like Cheetos or Takis? If you answered yes to any of those questions, you're going to like this music video.
Scientists at Argonne National Laboratory have discovered a way to use sound waves to levitate individual droplets of solutions containing different pharmaceuticals. Trippy.
Brandon Hook is the Online Assistant at Sojourners.
Photo credit: CREATISTA/shutterstock.