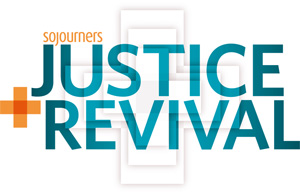 I am excited about the Justice Revival because it brings the lowly center stage, and we all can be blessed by them. Romans 12:15-16 tells us, "Rejoice with those who rejoice, weep with those who weep. Live in harmony with one another. Do not be haughty, but associate with the lowly."
There are lessons from the lowly that Dallas needs to learn. Here in our city, we have lots of millionaires and billionaires whose lifestyles and possessions are often presented to us as goals. But there are others in Dallas worth emulating.
Take Barbara for example. Five years ago she was filthy, drug addicted, and living on the streets. To feed her drug habit, she sold her body. Hopeless and helpless, one day she stumbled into Highland Hills United Methodist Church, and our congregation "associated" with her. We made her feel wanted, needed, and important. Today Barbara has kicked her drug habit, lives in an apartment, and has a job as a drug counselor. She teaches us that God can do anything but fail!
Another lesson from the lowly that we can use here in Dallas, especially during this time of health-care reform, is the power of the "anyhow faith." I learned this lesson from an elderly woman in a church I served years ago. Her name was Louise. She was old, poor, and very sick. Yet she was never too sick to come to church. She could not walk any further than the back of the sanctuary where she always took her seat. From that place she would yell out "Thank you, thank you" throughout the service. That is "anyhow praise." She was sick, but she praised God anyhow. She was poor, but she praised God anyhow.
She knew that lesson from the ultimate lowly one -- Jesus Christ. He is the doctor in the sick room, the physician that's never lost a patient. He is the doctor Louise knew how to call on when she did not have the funds to go to Baylor or Methodist or Presbyterian hospital. She simply went to her prayer closet and dialed up 1 for the Father, 1 for the Son, and 1 for the Holy Ghost!
Let us associate with the lowly and see how God blesses our lives.

Dr. Sheron Patterson is the senior pastor of Highland Hills UMC and a convener for the Justice Revival.