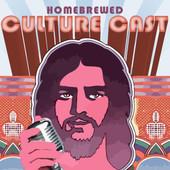 Not to get all braggy here, but this episode is pretty great.
First, we have our first return guest, and it's one of our best: Jim Wallis. Christian moderated a discussion with Jim at Powell's Books last week to talk about his new book about nurturing the common good, called On God's Side.
I swear, Jim Wallis is incapable of saying uninteresting things. What an honor to have him back (even if Jordan didn't get to be there).
We spend the second half of the show talking about bombings and explosions and ricin. I promise, it's not as depressing as it sounds. Namely, we wanted to talk about racial profiling when it comes to terror suspects, the shifting tectonics of how we get news in America, how to talk about tragedy with children, and how much faith is to blame in religious extremism.
Seriously, even with horribly serious subject matter, this was a really fun show to do and talk about, and we use our senses of humor to cope. We hope you enjoy.
Subscribe to the Homebrewed Culture Cast on iTunes.
Christian Piatt is an author, editor, speaker, musician and spoken word artist. He co-founded Milagro Christian Church in Pueblo, Colorado with his wife, Rev. Amy Piatt, in 2004. Christian is the creator and editor of "Banned Questions About The Bible" and "Banned Questions About Jesus." His new memoir on faith, family and parenting is called PREGMANCY: A Dad, a Little Dude and a Due Date.