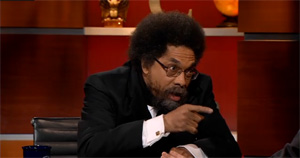 Women Photographers. Bipartisanship. Cornel West. Here's a little round up of links from around the web you may have missed this week:
"There was one observation that was made this week I just have to pass on to you by a friend of mine, Allen Ginsberg, who is an historian up in Maine. And he said, this week, we saw a white, Catholic, Republican federal judge murdered on his way to greet a Democratic woman, member of Congress, who was his friend and was Jewish. Her life was saved initially by a 20-year-old Mexican-American college student, who saved her, and eventually by a Korean-American combat surgeon."

Jeannie Choi is web editor at Sojourners.
Got something to say about what you're reading? We value your feedback!