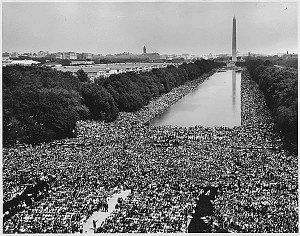 Jon Stewart on Ground Zero. Revisiting the Lower Ninth Ward. The March on Washington. Here's a roundup of links from around the web you may have missed this week:
Jon Stewart on the "Ground Zero Mosque" debacle.
In anticipation of the anniversary of the March on Washington, watch video clips of Eyes on the Prize, a PBS documentary on the American Civil Rights movement.
My reflections on a civil rights pilgrimage tour I attended earlier this year, as well as an interview with civil rights singer Bettie Mae Fikes.
Finally, Sojourners magazine asks, Why Does Glenn Beck Hate Community Organizers?
Have a beautiful weekend.

Jeannie Choi is web editor at Sojourners.
Got something to say about what you're reading? We value your feedback!