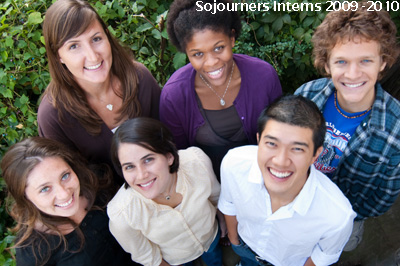 Here's a little round-up of links from the web you may have missed this week:
Finally, a special thank you and goodbye to our Sojourners interns. This is their last week in the office and we will miss each of them dearly! Here are some of the blog posts they've written this year:
As you can see, we have some stellar interns. Thanks to each of you for your hard work.
Have a lovely weekend.


Jeannie Choi is web editor at Sojourners.