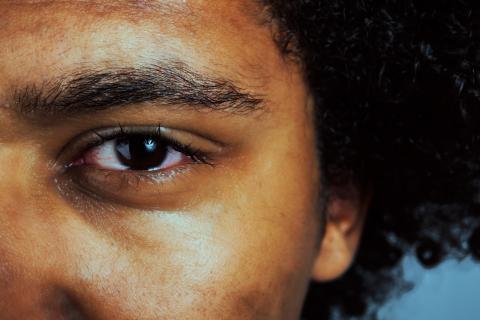 Does Jesus love African-American males? Then why aren't we telling them so?!
I recently held a Town Hall Meeting at my church in my hometown of Madison, Wis., regarding the blaring racial disparity between whites and African Americans. This gathering attracted about 650 people who wanted to hear my thoughts after reading my "Justified Anger " cover essay in a local newspaper. It appears that when one considers the economic, academic, arrest and incarceration disparities between African Americans and whites in Madison (and surrounding Dane County), there is no bleaker place for African Americans to be in the entire country than Madison. Although Madison — with its great university, beautiful lakes, bike paths, and educated residents — typically receives high marks as being among the best mid-sized American cities in which to live, it is now developing a different reputation about life here. Sadly, our community has been nationally deemed as ground zero for the disintegration of African-American males!
When a Christian acquaintance (white female) from our community was asked what she thought about this reality, her reply was:
"I just pray that Jesus would hurry up and return and fix all this."
I don't think her response is atypical. Many Christians look to the return of Christ of to fix our broken communities and haven't the foggiest notion of what Scripture has mandated us to do concerning the poor, hurting, and disenfranchised among us.
What's very curious to me is that when unfavorable reports like Dane County Race To Equity Report or The State of Black Madison were released, plenty of finger pointing took place. We blamed the police, the courts, the schools, the parents, the gangs and even the media, for failing our kids. We rarely heard anyone blaming churches because most of society, including American Christians, have no expectation that churches have any concern for, responsibility to, or hope to offer broken communities. We aren't seen as a community resource, and that is largely our own doing.
I was compelled to write this article for several reasons: To offer a fresh, indigenous African-American male perspective on race relations; to voice my desire to see a healthier, more relevant, and more diverse Christian community; to challenge the church's subtle -— and at times not-so-subtle — elitism, racism and classism; and most importantly, I am writing this because Scripture teaches us that we have a mandate to serve, honor, and love the fatherless and otherwise disenfranchised among us. In our society, African-American males fit that description perfectly.
I'd like to offer a few observations as well as a few suggestions.
Observations
Most American churches have abandoned our inner cities. Since the northern migration of African Americans for better jobs and education, white churches have fled integration. As a result, the U.S. church missed an opportunity to unify and to rectify the wrongs of antebellum Christian teachings supporting slavery, rape, physical, mental, and spiritual abuse, and economic exploitation. If the American church had been Old Testament Israel, God would've shut it down and written Ichabod on the front of every church, seminary, and denominational headquarters!
Christianity is becoming the laughingstock of world religions as we capitalize the "S" in Scripture while totally ignoring the mandates of Scripture to love and empower the broken humanity around us. Instead we blame them, shun them from our churches, and refuse to teach from our pulpits that these actions break God's heart and commands.
We buy passports for suburban teens to go on mission trips overseas but won't buy them a bus pass to the other side of town to see how their Christian brothers and sisters are living, eating, and learning.
Suggestions
Ask God to show you what the disenfranchised can teach you about God's power and grace. Then seek out that diversity because of what you stand to lose if you don't, rather than thinking you only have something to offer.
Educate yourself on the impact of systemic racism and classism in the U.S. church and ask God how God sees it and what God wants to do about it.
Be intentional about cross-cultural relationships that are more than shallow novelty. Model the change you want to see.
Find organizations and ministries that are empowering, educating, and employing African-American males and offer your services and resources.
Ask yourself what you'd want done if your sons were experiencing what African-American sons are experiencing in America today.
Seek the well-being of your community and you'll be blessed (Jer. 29.7)
Churches are called to be places of hope and encouragement. We ought to embrace, mentor, inspire, and understand African-American youth. We need to ask ourselves what is it about our churches, or our Jesus, that isn't appealing to young African-American males. If our Gospel isn't reaching them, we need to reconsider our methods. The future state of the African-American community largely rests upon our actions (or lack thereof) concerning young African-American males.
Alex Gee of Madison is pastor of Fountain of Life Church and founder/CEO of the nonprofit Nehemiah Center for Urban Leadership Development.
Image: Katarzyna Wojtasik / Shutterstock.com