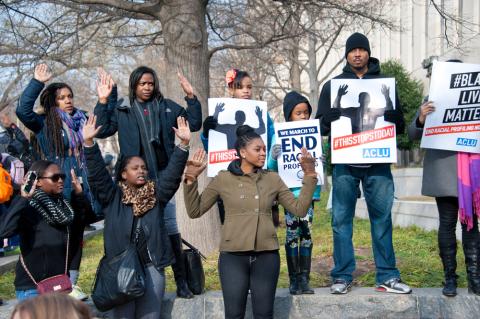 DALLAS — A former suburban Dallas policeman was indicted by a grand jury for murder in the shooting death of a black teenager who was in a car moving away from the officer when he opened fire with a rifle, Dallas County prosecutors said on Monday.
Roy Oliver, 37, a white officer who was fired by the Balch Springs Police Department for policy violations a few days after the shooting, was also charged with four counts of aggravated assault relating to the death of Jordan Edwards, 15, in late April.
The shooting, which took place in a primarily black and Hispanic neighborhood in Balch Springs, about 15 miles southeast of Dallas, stoked simmering tensions over perceived racial bias in U.S. policing.
"It is important to let our community know that justice is proceeding effectively and thoroughly at the Dallas County DA's office," Faith Johnson, the county's district attorney, said in a statement.
Lawyers for Oliver and the Edwards family were not immediately available for comment.
Two of Edwards' brothers were in the car with him and watched him die, a family lawyer said.
Police originally stated the car with the teens was moving toward the officer at the time of the shooting, but said later that a police body camera showed the car was moving away from Oliver when he shot at it.
Edwards, a black high school student described by family and friends as a standout student and athlete, was struck by a bullet to the head and died.
Edwards' father has sued Oliver and Balch Springs, alleging his son was the victim of excessive force.
The lawsuit also accused the city of failing to properly train Oliver, a person plaintiffs described as having a short fuse and a history of abusive behavior toward citizens.