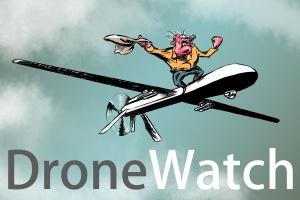 In drone news this week:
The British Ministry of Defense acknowledged that Royal Air Force pilots flew U.S. Predator drones in Libya last year. According to The Guardian, "It is not known how many missions were flown by the British, or how many targets were destroyed by them."
The Washington Post reported: "The skies over Somalia have become so congested with drones that the unmanned aircraft pose a danger to air traffic and potentially violate a long-standing arms embargo against the war-torn country, according to United Nations officials. In a recently completed report, U.N. officials describe several narrowly averted disasters in which drones crashed into a refu­gee camp, flew dangerously close to a fuel dump and almost collided with a large passenger plane over Mogadishu, the capital."
Concern over the privacy implications of domestic drone use is growing, reports the Washington Times. From the report: "This week, Rep. Ted Poe, a Texas Republican and former judge, will introduce the Preserving American Privacy Act, which sets strict limits on when, and for what purpose, law enforcement agencies and other entities can use unmanned aerial vehicles, or UAVs."
As many as six missiles were fired from drones on a "militant hideout" in northwestern Pakistan on Monday, killing at least 12 "suspected militants." Read stories in DAWN, CNN, Reuters, AFP.