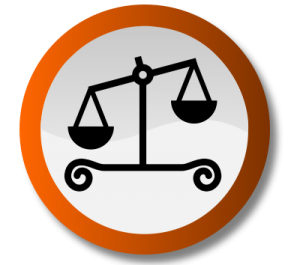 The ink was barely dry on the death certificate for Troy Davis, executed by the state of Georgia on Sept. 21, when the U.S. Supreme Court heard arguments in an Alabama death penalty case that, if not for its serious nature, feels like a trip through Alice's looking glass.
The question before the court is this: Should the state of Alabama execute a man who lost an opportunity to file an appeal in his case because a deadline was missed -- because of a foul up in a law firm's mail room?
At issue is the case of Corey R. Maples, convicted of murdering two men in 1995 and sentenced to death, even though his trial lawyers have since conceded they were "stumbling around in the dark." Unlike the Davis case, where substantial doubt about his guilt had been raised before he was executed, there doesn't appear to be much question that Mr. Maples committed a double murder. The issue is whether he received ineffective assistance of counsel in the penalty phase of the case and whether, had he had competent counsel, he would have been sentenced to a prison term instead of death.
On appeal, Mr. Maples was represented by the New York law firm of Sullivan & Cromwell. Alabama is the only state that does not provide lawyers on appeal in death cases. Two associates in the firm handled Mr. Maples' post-conviction appeal and when it was denied, a copy of the ruling was sent to the New York office of the law firm. By then, both associates had left the firm, so the mail room stamped the denial of the appeal "return to sender" and "left firm."
The local Alabama lawyer who was on the case only, he has said, so that the New York lawyers could be permitted to practice in Alabana, received a copy, but did nothing because he assumed that Sullivan & Cromwell was on top of the situtation.
Wrong.
By the time someone figured out what happened, the deadline to appeal the denial of his post-conviction appeal had passed. So far, the state of Alabama has successfully argued that despite the mail room debacle, Maples should have been aware -- through his local counsel -- that the clock was ticking and that he just blew it.
Courts have struggled for years over the question of who should bear the penalty for a lawyer's mistakes or incompetence and the Maples case represents an extreme example of the problem of imputing the mistakes of a lawyer to the client.
During the arguments before the Supreme Court, Maples appeared to get support from all the justices, except the silent Clarence Thomas and Antonin Scalia, who appeared to believe that no matter how disengaged Maples' local counsel was, the Alabama lawyer still bore the responsibility for the missed deadline and, therefore, so does Maples.
Other justices seemed to tip their hands on favor of allowing Maples a chance to appeal.
At one point, Justice Samuel Alito Jr. asked: "Mr. Maples has lost his right to appeal through no fault of his own, through a series of very unusual and unfortunate circumstances. Now, when his attorneys moved to file an out-of-time appeal, why wouldn't you just consent to that?"
Good question. Maples isn't asking to be released. He's asking for a ruling that would allow him to pursue his ineffective assistance of counsel claims. If granted, that wouldn't mean he would win. Maples could still lose and still wind up being executed.
Of course, what's at stake here is not just Mr. Maples' case, but the possibility that a ruling in his favor could create a new avenue that would increase the number of appeals in death penalty cases -- not just in Alabama, but in all states that still operate the machinery of death.
There is a logical and important reason for finality in the law -- otherwise, cases would never end and there would really be no law.
But in this case, relying the argument of form over substance reduces the death penalty system to an absurdity.
Maurice Possley is a Pulitzer Prize-winning journalist and investigative researcher for the Northern California Innocence Project at Santa Clara University School of Law. He is the author of several books including his latest, Hitler in the Crosshairs: A G.I.'s Story of Courage and Faith.