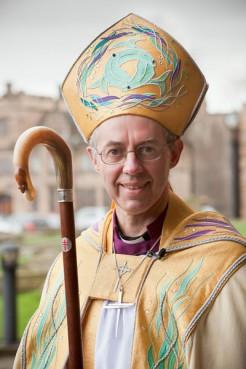 Less than three months after he promised to take on payday lenders and create alternative church credit unions, the archbishop of Canterbury condemned Britain's energy companies for imposing huge price hikes that will hurt struggling families.
Justin Welby said over the weekend that the six most powerful energy supply companies have a "massive" moral duty beyond squeezing customers for maximum profits. The largest of them, British Gas, whose parent company is called Centrica, recorded a 2.7 billion pound ($4.37 billion) profit last year.
The archbishop — a former oil trader — challenged the company's huge markup of around 9.2 percent.
"I do understand when people feel that this is inexplicable and I can understand people being angry about it because having spent years on a low income as a clergyman, I know what it is like when your household budget is blown apart by a significant extra fuel bill and your anxiety levels become very high," he said.
The rapid rise of natural gas and electricity has risen to the top of the political agenda in Britian, with New Labour leader Ed Miliband promising to freeze bills for 20 months if he wins the next election in 2015.
Earlier this year, the archbishop took on payday lenders who offer high-interest, short-term loans to people with low incomes.
Later, he spoke of his embarrassment and irritation following revelations that the Church of England invested millions of pounds in a company that financially backs England's leading payday lending company, Wonga.
Following the archbishop's comments about energy price hikes, news reports showed that the Church of England owns shares in Centrica worth more than 7 million pounds ($11.3 million) and shares worth about 6 million pounds ($9.7 million) in another giant energy firm, Scottish and Southern Energy.
Trevor Grundy writes for Religion News Service. Via RNS.