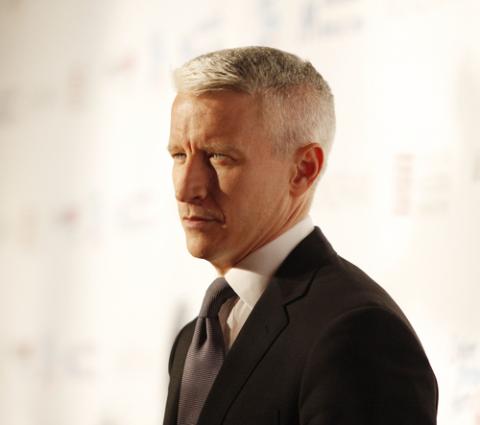 In an email interview with his longtime friend and fellow journalism colleague, Andrew Sullivan, on The Daily Beast, CNN's Anderson Cooper spoke out publicly today for the first time about his sexual orientation.
"... [W]hile as a society we are moving toward greater inclusion and equality for all people, the tide of history only advances when people make themselves fully visible. There continue to be far too many incidences of bullying of young people, as well as discrimination and violence against people of all ages, based on their sexual orientation, and I believe there is value in making clear where I stand.
"The fact is, I'm gay, always have been, always will be, and I couldn't be any more happy, comfortable with myself, and proud.
"I have always been very open and honest about this part of my life with my friends, my family, and my colleagues. In a perfect world, I don't think it's anyone else's business, but I do think there is value in standing up and being counted. I'm not an activist, but I am a human being and I don't give that up by being a journalist."
Read the post in its entirety HERE.
Image: Anderson Cooper by Joe Seer/Shutterstock