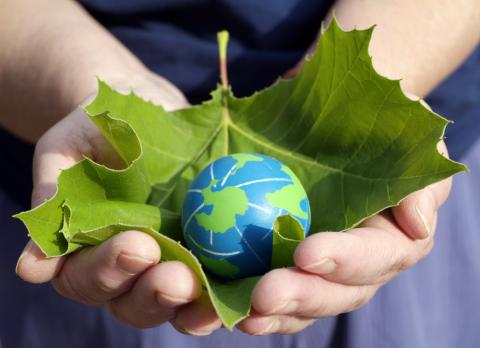 When I get up in the morning, if I don't crack the spine of one of my prayer books, I'll make my way over to Oremus.org. It's a handy site for many reasons. That they keep the Daily Office running is one of them. One of the things I like about the site is that they are intentional about honoring saints—sometimes rather obscure English saints or martyrs. Today's is an excellent example.
Alphege became a monk at Deerhurst near Gloucester and withdrew in later life to be a hermit in Somerset. The Archbishop of Canterbury, Dunstan, drew him back to be Abbot of Bath and, in 984, Bishop of Winchester. In 1005 he was made Archbishop of Canterbury, where his austere life and lavish almsgiving made him a revered and much-loved man. In the year 1011, the Danes overran south-east England, taking Alphege prisoner. They put the enormous ransom of £3000 on his head, but Alphege refused to pay it and forbad anyone from doing so, knowing that it would impoverish the ordinary people even more.
He was brutally murdered by his captors at Greenwich on this day in the year 1012.
Now, I've never heard of this guy. I know he was Archbishop of Canterbury, but that doesn't make him any less obscure a thousand years after the day of his martyrdom. It is a hell of a story nonetheless. The (all too familiar) chaos of the age and his generosity stands in stark relief to the violence of war. The Isles were everyone's favorite target for a while there. Marauding Vikings (typical AFC action) had their way for centuries. This story remembers the Danes and shortly after, in 1066, William would take advantage of a land in poverty and chaos.
Alphege ... he's inspiring me today as I ponder the nature of the apocalyptic and the eschatological.
In City Journal, Pascal Bruckner has written an interesting essay critiquing "secular elites" and their (our?) predilection for an apocalyptic vision without redemption. He calls it the apocalyptic daze, a love for the cataclysmic and states that it's shaping our politics. Interesting stuff to read as Earth Day approaches. He writes:
My point is not to minimize the dangers that we face. Rather, it is to understand why apocalyptic fear has gripped so many of our leaders, scientists, and intellectuals, who insist on reasoning and arguing as though they were following the scripts of mediocre Hollywood disaster movies.
...and...
The fear that these intellectuals spread is like a gluttonous enzyme that swallows up an anxiety, feeds on it, and then leaves it behind for new ones. When the Fukushima nuclear plant melted down after the enormous earthquake in Japan in March 2011, it only confirmed a feeling of anxiety that was already there, looking for some content. In six months, some new concern will grip us: a pandemic, bird flu, the food supply, melting ice caps, cell-phone radiation.
The fear also becomes a self-fulfilling prophecy, with the press reporting, as though it were a surprising finding, that young people are haunted by the very concerns about global warming that the press continually instills in them.
His is not a critique of the science of environmentalism but one of the rhetoric of the politics surrounding it. Perhaps, in light of Alphege and this morning's anthem from Oremus, his critique is worth our time. Shouting sermons about Hellfire and Brimstone don't really "scare people into Heaven" any more than fearful political rhetoric change people's recycling habits.
Alleluia!
Christ our Passover has been sacrificed for us;
therefore let us keep the feast,
Not with the old leaven, the leaven of malice and evil,
but with the unleavened bread of sincerity and truth. Alleluia!
Christ being raised from the dead will never die again;
death no longer has dominion over him.
The death that he died, he died to sin, once for all;
but the life he lives, he lives to God.
So also consider yourselves dead to sin,
and alive to God in Jesus Christ our Lord. Alleluia!
Christ has been raised from the dead,
the first fruits of those who have fallen asleep.
For since by a man came death,
by a man has come also the resurrection of the dead.
For as in Adam all die,
so also in Christ shall all be made alive. Alleluia!
1 Corinthians 5:7-8; Romans 6:9-11; 1 Corinthians 15:20-22
Alphege might be a better example. He didn't let fear get the best of him. Instead he was generous, sacrificially so. Let us then make our shout not one of denial or of some other kind of false optimism, but one of Redemption and Release, of Stewardship and Responsibility, a love for one another and Creation.
Fear has never motivated people into positive action. It only encourages us into puritanical mindsets, which are a form of violence. We build silos of salvation neglecting the world around us undermining our true intent to do something for the common good. Let us shout "Alleluia!"
"The sky is falling!" never saved anyone.
Tripp Hudgins is a doctoral student in liturgical studies at the Graduate Theological Union in Berkeley, Calif., and associate pastor of First Baptist Church of Palo Alto, Calif. You can read more of his writings on his longtime blog, "Conjectural Navel Gazing; Jesus in Lint Form" at AngloBaptist.org. Follow Tripp on Twitter @AngloBaptist. This video post was edited by Jordan Krumbine of Horbawrong Studios.
Earth Day illustration, kabby/Shutterstock.com