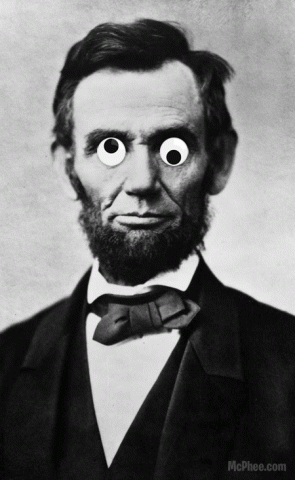 Ever wondered what your favorite celebrities would look like with a giant pair of googly eyes? Wonder no more because the creative minds at Archie McPhee have released a new Tumblr page dedicated to Celebrity Googly Eyes.
NASA astronaut Don Pettit has taken many time lapse photographs from space aboard the International Space Station, showing incredible patterns of light, travel, and weather. [PetaPixel]
Take a look at a scene from Inception re-imagined with LEGOS. [VFX]
The Museum of Endangered Sounds hosts a variety of sounds that are (or are becoming) obsolete due to new forms of technology. The museum, which is working to gather content, includes sounds from Windows 95, Gameboy, Nokia phones, 56k modems, and more. [Design Taxi]
If you grew up on the comic adventures of Frog and Toad, then rejoice in hearing that the Jim Henson Company is working to adapt it into a full-length feature. [Deadline]
Check out GOOD's sleek new infographic on invasive species and learn about five that have taken over the U.S. [GOOD]
Take a trip back in time with this themed collection of "80s awkward family photos." [Huffington Post]


Joshua Witchger is an online assistant at Sojourners.