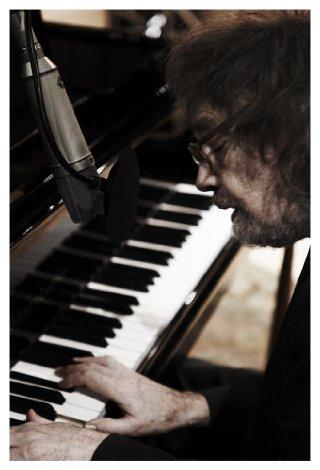 Bill Fay is a story.
And the British singer-songwriter's new album Life is People — his first in more than 40 years — is a gem of a record that comes out of nowhere and makes an impression beyond great songs and great playing.
About 10 years ago I conjured the idea of a novel: A rock star releases two great records in the late '60s and then leaves the scene. Why? Would an ordinary job be more fulfilling than wealth and celebrity? I wanted to work out those questions in a novel-length story.
Fay just might be that story, but he certainly isn't fiction.
A tale equally unbelievable-yet-true (and strangely similar) to Fay's recently was made into a film — Searching For Sugar Man tells the story of Sixto "Sugar Man" Rodriguez, a Mexican-American folk musician who wrote politically-charged songs about the urban poor, but gave up on music after only a few years when "success" in North America eluded him. Nearly 30 years later, Rodriguez, who had lived an otherwise ordinary life — earning a degree in philosophy and working as a demolition man — learned that he somehow had become a huge celebrity in South Africa with a cult following there to rival Elvis Presley.
But this review is about Bill Fay, not "Sugar Man."
Now in his late 60s, Fay launched a career in 1967 with the single, "Some Good Advice," followed by his debut, self-titled album in 1970. But the album didn't sell well.
Until earlier this month, Fay's last proper studio release was Time of the Last Persecution in 1971, although a few old recordings and home demos have surfaced over the intervening years.
As the decades passed, Fay wrote and played music every day, but made his living gardening and various odd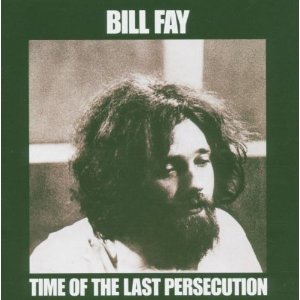 jobs. He had no intention of ever returning to a recording studio. Meanwhile on the other side of the planet, in backwoods America, a young man called Joshua Henry grew up playing his dad's vinyl copies of Fay's records. When he grew up and became a producer, Henry decides he'd like to chase Fay up and produce his music.
After coercing the famously shy Fay a bit, Henry has done just that with the help of Matt Deighton and Wilco's main man, Jeff Tweedy, who has covered one of Fay's songs.
The results are amazing. Life is People is a beautiful record. It has a gracious and gentle charm much like the personality that Fay exudes.
Fay's sleeve notes are a powerful contribution to the package. They speak of a humble man who wants the profits for the record to go to charity and who seems to be the antithesis of an egotistical rock star, giving ample credit to those who have helped him get around to making this record.
From this extraordinary, ordinary soul we are gifted with songs about the weariness of the messed up world and prayers to help us through. As a companion for the journey through the world, Life is People is a gentle arm around the shoulder and a wise mature elder of the tribe sharing wisdom that soothes, yet fortifies for the battle.
I have no idea of what Fay's theological position might be, but he certainly gives thanks to God and Jesus.
The opening cut,"There Is A Valley," takes us to Christ's crucifixion, which Fay mentions again in "Thank You Lord," a lovely prayer that and again shows the selflessness of Fay as he prays more for his loved ones than himself. "The World" finds Tweedy guesting and seemingly reading Fay's bio in his lines, "Too many years in factories/Scrubbing floors and walls" — a mantra that has an awareness of the temptations and snares of this earthly life that seems to be trying to break us.
This song describes seeking a transcendent release from weariness — it's almost the recurring thread that runs through all Fay's work — and our need for something to set us free, for another day to look forward to.
Apocalyptic (in every sense of the word) prayers is as good away to describe Fay's work, linking the new collection of songs across the four decades since his Time Of The Last Persecution in 1971.
After a decade of surmising, I'm still not sure whether my fictional rock star will make another album. But if he does, the Life is People is a perfect template — brilliantly conceived and executed songs that are not just good, but good for something.
[view:videos=block_1]
Steve Stockman is the minister of Fitzroy Presbyterian Church in Belfast, Northern Ireland, and blogs regularly on the intersection of faith and culture at Soul Surmise, where this reflection first appeared.