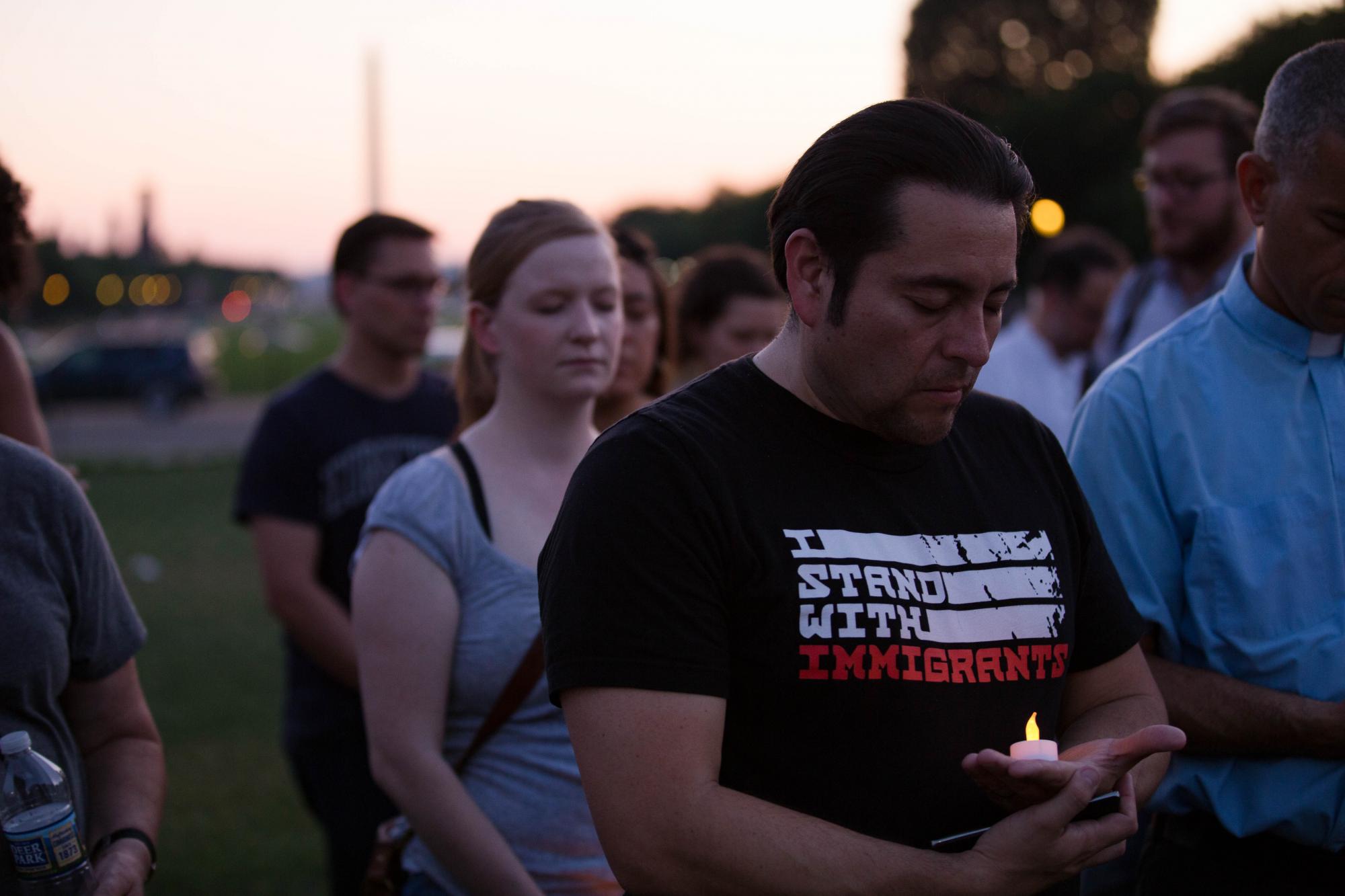 Photos and Prayers from the Families Belong Together Multi-Faith Prayer Vigil
On the eve of the Families Belong Together Rally, faith leaders of various traditions gathered at the Capitol Reflecting Pool in Washington, D.C. for a prayer vigil. As dusk encroached, they held candles up to the Capitol Building and called on Congress to put a permanent end to family separation.
"This is a time of moral crisis, but we also know that this is a moment of moral unity and moral resistance," said Rev. Adam Taylor, Executive Director of Sojourners. "We believe that our prayers can help ignite and inspire greater moral courage to put a permanent fix to this crisis of separating children from their families."
Below are photos and some of the prayers shared: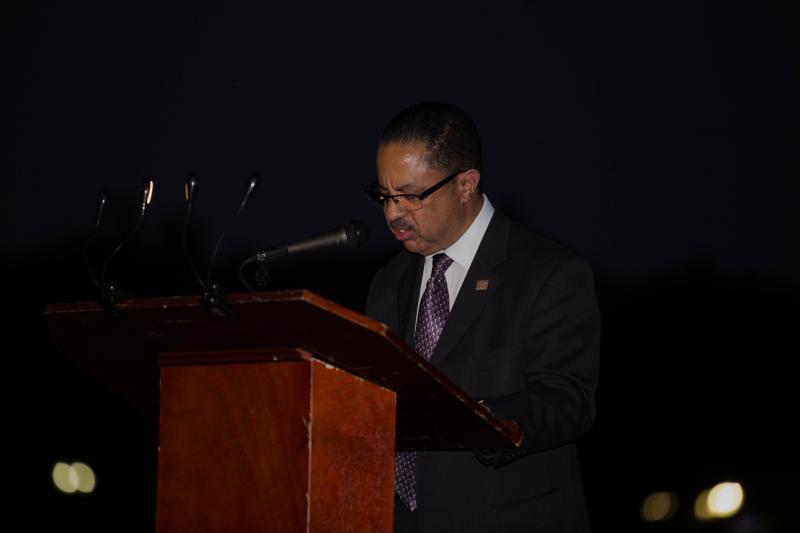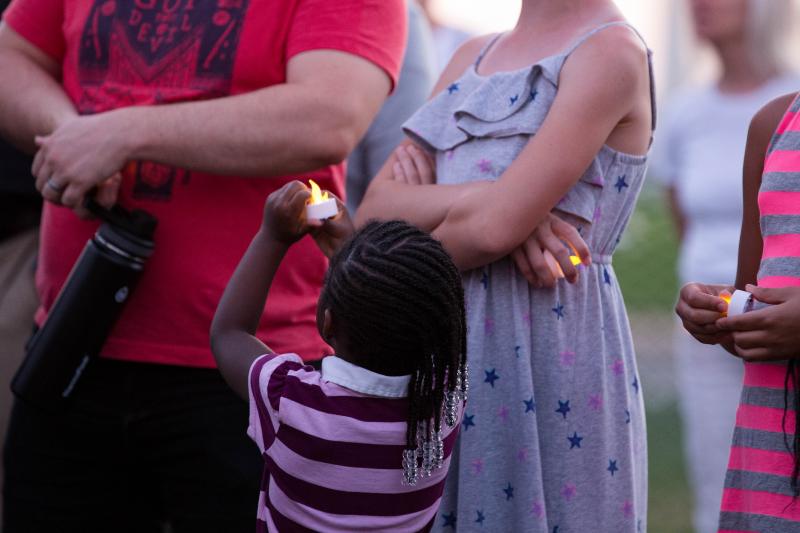 "Almighty and gracious God, we ask you to bring comfort and peace to the immigrants escaping from hunger, poverty, and violence. Please open the eyes of our nation that they may see these immigrants as you see them; as men, women, and children created in your image; not criminals, not rapists, not murderers, not terrorists. We ask that our nation be informed by your great commandment and not by unrighteous laws. We pray these things Lord, understanding that you have called on all of us to love one another because love is from you." - Bishop José Garcia, Senior Advisor for Prayer and Strategic Initiatives, Bread for the World
"Lord we plead with you for the cause of migrant babies snatched from their mother's breast. For children seized from loving arms locked in detention camps in a place called America. Forgive us God and forgive our leaders for succumbing to the same fear that separated Jewish children from parents in Nazi Germany, African babies from enslaved parents throughout America, and detained them like Japanese children in California's internment camps. Help us to take a stand, unshakable and unwavering, for a policy to reunite these families separated and to treat those still entering as children created in the image of God." - Dr. Barbara Williams Skinner, President, Skinner Leadership Institute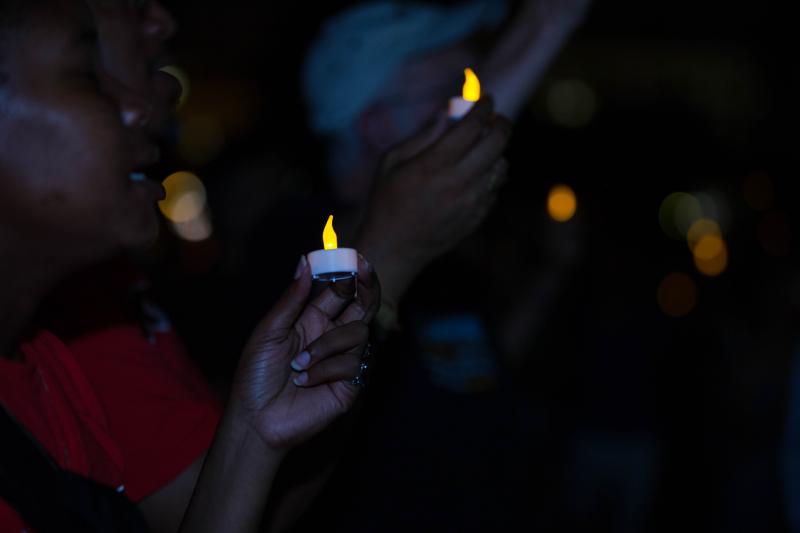 "God, in a season that should be filled with summer camps, not detention camps, when travel and tent camping should not be in a tent city or on a mass military base, let us remember that all children are God's children. In these months of travel when new places should not be seen from the window of a detention center bus, when our very nation is complicit in planning for the chaos and the pain of immigrant families while falsely proclaiming that it will somehow better protect both us and them, let us say loudly, all children are God's children. Lord you set us apart, but you did not intend for any to be torn apart. Jesus said, all children are God's children." - Rev. Dr. Sharon Stanley-Rea, Director of Refugee and Immigration Ministries, Disciples Home Missions
"In the Sikh tradition, we pray: "God's light is present in every heart. We cannot exist if God is not within all of us, sustaining us. Because of our ego, because of our separation, because of our mind, we constantly feel that we are separate from each other." The founder of the Sikh faith said, "Wherever there is a poor person, wherever there is a destitute person, wherever there is a malnourished person, oh God, if someone comes and helps them, they can feel your presence." We are all children of one God. God is hearing our prayers and God is blessing each heart that is praying for those who are suffering." - Dr. Rajawant Singh, Founder and Chairman, Sikh Council on Religion and Education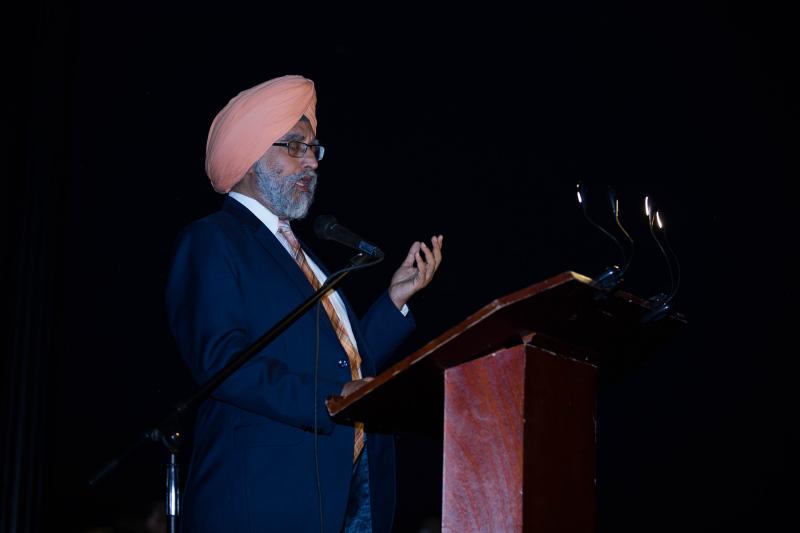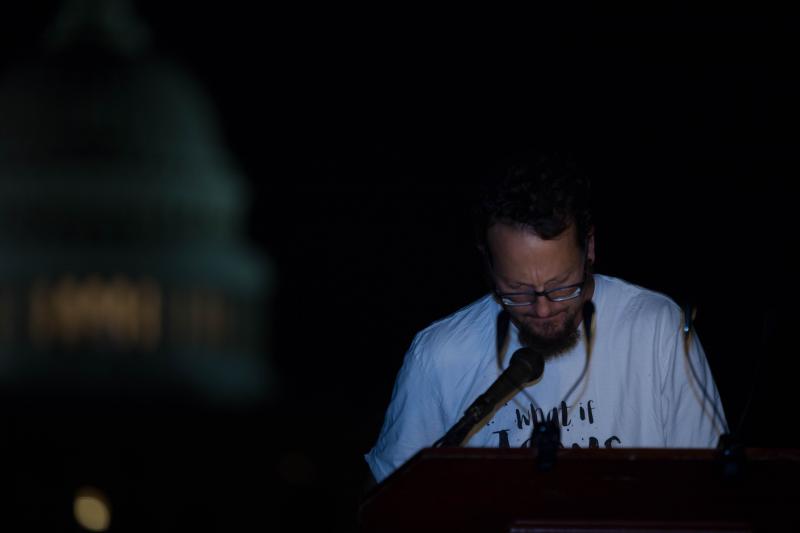 "Dear God, thank you for creating a perfect world. Forgive us for the mess that we have made of it. Heal our hearts, heal our streets, heal our world. For the blood shed on this land, have mercy on us. We pray for families separated and detained. We remember that you said to welcome the foreigner as if they were our own family. We know that when we welcome them, we welcome you. Forgive us for choosing ourselves over others, for prioritizing the rich over the poor, for turning others into enemies, for trusting the sword over the cross. Deliver us from the principalities and powers that stand against your love, from the contagion of fear, and from the idolatry of nationalism and the lie that our children are worth more than someone else's. I pray all this in the name of the God of infinite hospitality, who welcomes us all, who was born a refugee in a manger, Jesus." - Shane Claiborne, Founder, the Simple Way and Red Letter Christians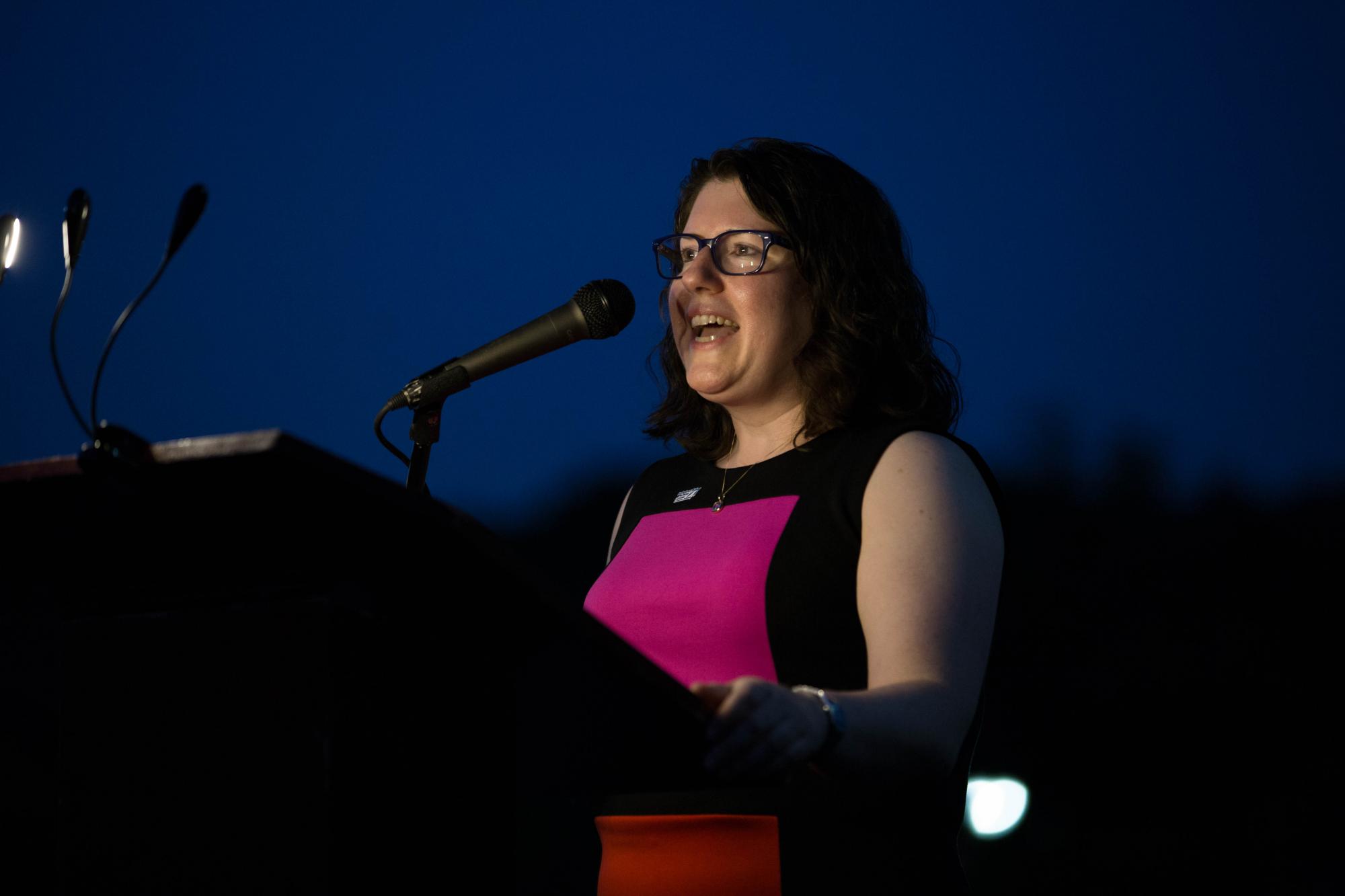 "As our country becomes even less women centered, less people of color centered and less working class empowered through our cutting of power, resources, and compassion for the least of these. As we turn away from caring for the earth and from the UN Human Rights Council. As we strip children away from their parents at the border and away from the world for walking while black. As we uphold a travel ban based on religion and deny civil rights to others, we ask ourselves, "How can we respond?" I understand the grief, the outrage, the desperation, the hopelessness. There must be a place for that. There also needs to be a space for hope. That is where we make progress. Through several levels of actions; political, social, and otherwise. Now is not the time for platitudes about spreading love and light from the back row, far from the encroaching darkness. Now is not the time for collective hand-wringing when all hands are needed now on the wheel of history to turn this tide. We cannot shirk our sacred duty to bear prophetic witness, demonstrate prophetic mercy, speak prophetic truth and exercise the prophetic imperative to center and liberate the oppressed." - Priscilla Martinez, Holistic Families Circle Founder, All Dulles Area Muslim Society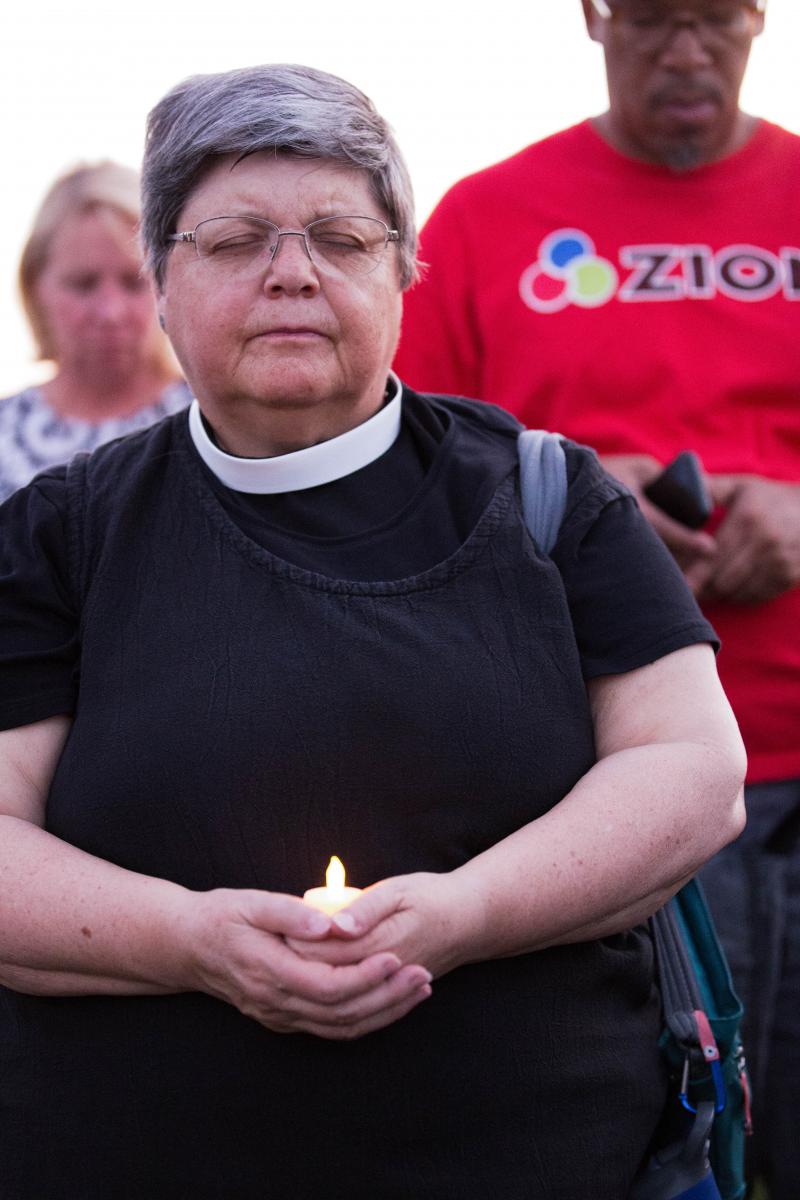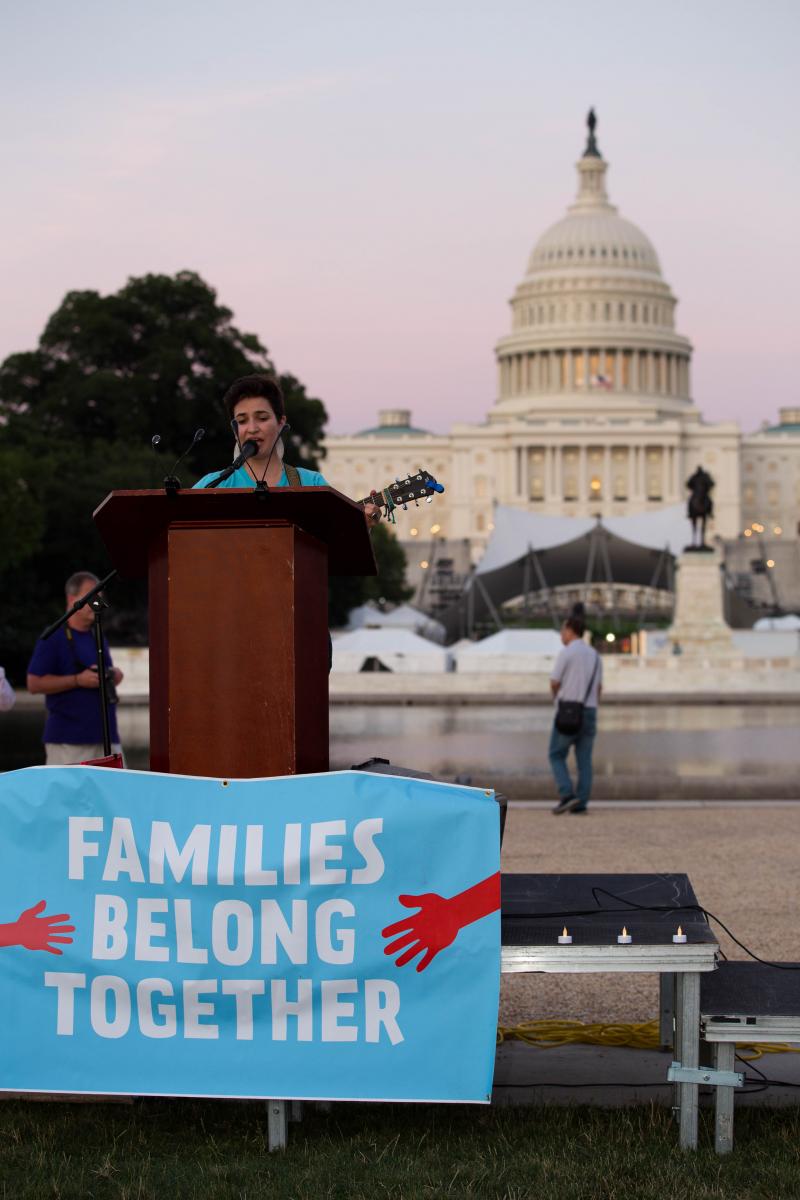 "Lord, help us to understand that these prayers are not just for others, but for us. Help us to take up the whole armor of God in these days: The belt of truth, the breastplate of righteousness, the shoes of the gospel of peace, the shield of faith, the helmet of salvation, the sword of the spirit, which is the word of God. In the days ahead, it will not be enough to stand. We all are people who stand, but we wither and we tire and sometimes, we would give up. We pray for the power to withstand. We pray for the understanding that our hands will not be enough, that we need your hands, your power, and your presence. Take us to a deeper place where prayer is no longer symbolic, but our life blood. We pray for the courage to stand and the strength to withstand in these days." - Jim Wallis, President and Founder, Sojourners
Full Video from the Vigil
Got something to say about what you're reading? We value your feedback!